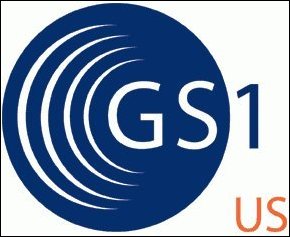 Chip is uniquely qualified to lead GS1 US. He has a proven track record in growing businesses at Fortune 100 companies and consistently delivered excellent results, even in difficult and challenging market conditions
Lawrenceville, NJ (Vocus) June 5, 2007
GS1 US™ today announced that Charles E. "Chip" Lloyd had been appointed Chief Operating Officer for the organization. Mr. Lloyd will assume his position immediately and report to Miguel Lopera, Chief Executive Officer for GS1 US.
GS1 US is a Member Organization of GS1, the global standards body that leads the design and implementation of supply chain standards that supports commerce in over 140 nations worldwide. GS1 US and its subsidiaries- EPCglobal North America™, 1SYNC™, RosettaNet, and its Bar Codes and eCom group- provide standards-based solutions and services for over 260,000 companies to enable them to improve supply chain processes and conduct business more efficiently.
As Chief Operating Officer, Lloyd will leverage over twenty years of experience building world-class brands and achieving strong operational results. He joins GS1 US from The Global Connection, an international business consultancy where he served as managing partner. Previously, Lloyd spent 16 years with Unilever Bestfoods, where he held senior-executive positions in key global markets that included the United Kingdom, the Philippines, and Asia. In 1995, he was appointed as President/Country Manager for Bestfoods Hong Kong.
Prior to joining Unilever Bestfoods, Lloyd held a number of marketing, financial, and brand management positions with Thomas J. Lipton, a major food products company, and Pepsico.
"Chip is uniquely qualified to lead GS1 US. He has a proven track record in growing businesses at Fortune 100 companies and consistently delivered excellent results, even in difficult and challenging market conditions," said Miguel Lopera, Chief Executive Officer of GS1 US. "Combined with his strong background in global commerce, his experience aligns perfectly aligned with our mission to provide more value to the companies and industries we serve. He's the right leader to help our organization achieve that mission."
Mr. Lloyd received a Bachelor's degree in Political Science from Michigan State University and earned a Master's degree in Marketing and Finance from the University of Michigan.
About GS1 US
GS1 US Inc. is a not-for-profit organization dedicated to the adoption and implementation of standards-based, global supply chain solutions. GS1 US operates subsidiaries EPCglobal North America™, RosettaNet, and 1SYNC™. GS1 US manages the United Nations Standard Products and Services Code (UNSPSC®) for the UN Development Programme. EPCglobal Inc™ is a joint venture of GS1 US and GS1. GS1 US-based solutions, including business processes, XML standards, EDI transaction sets, and the bar code identification standards of the GS1 System are currently used by more than one million companies worldwide. For more information, visit http://www.GS1US.org.
Contact:
Jeff Oddo
GS1 US
(609) 620-4548
joddo @ gs1us.org
###