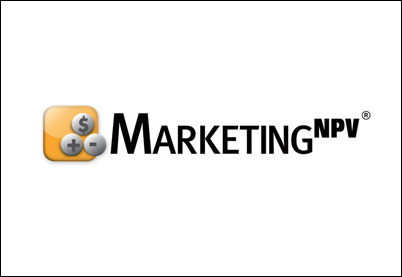 We're excited to have Rob joins us as editor of MarketingNPV Journal
Princeton, NJ (PRWEB) June 12, 2007
Rob O'Regan, former Editor in Chief of CMO magazine, is the new Editor of MarketingNPV Journal. In this role, O'Regan will direct and contribute content to the publication, ensuring that MarketingNPV Journal continues to provide valuable insight to help senior marketers make effective and efficient decisions for their marketing investments.
"We're excited to have Rob joins us as editor of MarketingNPV Journal," comments Pat LaPointe, co-managing director of MarketingNPV. "His experience in understanding and communicating issues that senior marketers face will be an asset to the publication and its readership."
O'Regan has more than 20 years of experience writing about business and technology. He was the founding Editor in Chief of CMO, a critically acclaimed monthly magazine targeted at senior marketing executives. The publication received numerous awards during O'Regan's tenure, including the American Society of Business Publication Editors' Magazine of the Year award in 2005. Before joining CMO, O'Regan was a senior editor with global consultancy McKinsey & Company. He also spent 14 years as an editor and writer with Ziff-Davis, Inc., a technology trade publisher.
MarketingNPV Journal is published four times a year by MarketingNPV. The journal is designed to raise awareness, provide perspective, frame important issues, and showcase effective solutions in marketing resource allocation and financial payback. Contributors to MarketingNPV Journal have included a broad array of expert practitioners and well as highly respected academics. Previous topics have included: customer franchise value, word-of-mouth marketing measurement, linking brand to the bottom line, the benefits of a marketing dashboard, BtoB marketing measurement, and many, many more.
MarketingNPV (http://www.MarketingNPV.com) is a highly specialized advisory firm that links marketing expenditures to financial value creation, providing continuous improvement in the effective and efficient allocation of marketing resources. The firm uses processes and tools tuned to measure the payback on marketing investments, track the right performance metrics, and forecast the economic impact of changes in strategy or tactics. MarketingNPV maintains the world's largest online archive of articles and resources about marketing measurement, and publishes MarketingNPV Journal quarterly.
###