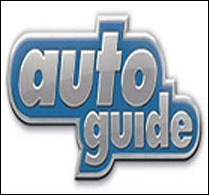 Atlanta, GA (PRWEB) June 26, 2007
AutoGuide.com, the nation's leading website for buying used cars, introduced the addition of Kelley Blue Book values, JD Powers ratings and auto recalls to their site to further assist and educate users in their car buying decisions.
The JD Power Ratings show visitors how other consumers rate vehicle models, while the Kelly Blue Book used car value arms buyers with the information to better negotiate prices. The safety information feature informs buyers of past auto recalls.
In addition to these new features, AutoGuide.com offers a number of online tools to aid used car shoppers throughout the buying process. Users can read vehicle reviews, check vehicle history, calculate payments and check their credit. All information is available from one page for the automobiles that meet a user's search criteria.
Auto Guide representatives are very excited about the addition of blue book values, JD Powers ratings and auto recall information, as they will enhance the user experience by making their buying process faster, easier and more informed. "AutoGuide.com continues to develop decision tools to reinforce the used car buying process. With each feature on the car details page, a car shopper can better assess his or her opportunity. In the future, the site will elaborate on functionality that extends this brand offering. Car shoppers want the best possible information to make a decision and want it presented in the most intuitive way. AutoGuide.com is the destination of site car shoppers to stop searching and start buying," says Evan Kramer, Vice President of AutoGuide.com. To learn more about these new car buying features, visit autoguide.com.
About Used Cars Publication, Auto Guide
AutoGuide.com, an online division of Consumer Source, Inc., is leading the automotive Web industry by providing used cars buyers and sellers with the easiest, most relevant and trusted buying experience by presenting innovative tools and resources to help simplify the car buying process and guide consumers toward an informed buying decision.
Auto Guide is the affiliated print publication that provides the most comprehensive listings of used cars, SUVs and trucks available for sale on the market.
With detailed auto reviews, used vehicles photos and consumer tools like payment calculators and VIN checks, both consumers and advertisers can count on Auto Guide. Buyers can search and find the perfect used auto, while dealers get more online leads.
For advertisers, display advertising provides sellers with the opportunity to showcase their most attractive automotive offerings. Auto Guide's innovative Printernet strategy provides advertisers with the most efficient and flexible way of listing.
###