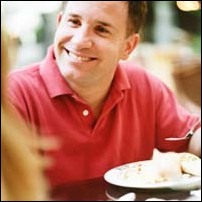 Just imagine it's dinnertime. You have everything you need to make a great dinner. All the planning and list making is done for you. You cook a dinner your family will love, and then have time and money left over
Freeland, WA (PRWEB) June 26, 2007
At last -- an easy solution to the question - What's for Dinner? Dinners In A Flash is an online database of easy recipes that lets cooks choose what their family will eat. It provides seasonal suggestions and automatically creates a tidy grocery list and a meal plan for a week of easy dinner recipes.
Tired of dreading the dinner question after a day of working and commuting, Dinners in A Flash founder, Julie Languille, created an easy solution to the age old problem - What's for Dinner. Searching for a simple approach to the daily dinner dilemma, Languille first tried menu mailer services, and found them to be not flexible enough to accommodate her family's tastes. Next, she tried a couple of make, take, and bake solutions. She found that in the time it takes to defrost, and heat a freezer meal and make a salad -- she could have cooked a fresh dinner, and with a little planning, have it on the table in a flash.
Languille created an online database of easy recipes to make dinner planning easy. Members choose from dozens of suggested weekly menus, daily meals and a database of easy recipes to plan their week of dinners. Members can use their own recipes. Dinners In A Flash has a vast and ever-growing database of recipes, because members contribute their tried and true member easy recipes. Because members choose what they want to eat, the site is able to accommodate family preferences and avoid dislikes.
"It's our flexibility that sets us apart. We let people choose what to have using their recipes or hundreds of our easy recipes, then we create a custom grocery list, menu and to-do list just for them. We accommodate any taste." says Languille.
The site creates a grocery list based on what each member has chosen for their family. The grocery lists are customizable based on what each cook has on hand in their pantry and items can also be added to the list.
Besides a grocery list, members can click to get a to-do list of easy recipes and reminders for the week. For example, a reminder might tell a member to thaw meat for an upcoming meal, to start a dish marinating or to start a crockpot recipe. The reminders make long recipe flavors possible in easy recipe time.
Members can save meals and menus to their favorites to easily use again. Over time, a great collection of easy dinner recipes is created which makes dinner planning even faster.
"Just imagine it's dinnertime. You have everything you need to make a great dinner. All the planning and list making is done for you. You cook a dinner your family will love, and then have time and money left over," says Languille.
Click to see a dinner planning DEMO.
For more information, contact:
Julie Languille
Dinners In A Flash
julie @ dinnersinaflash.com
(800) 303-0850
###