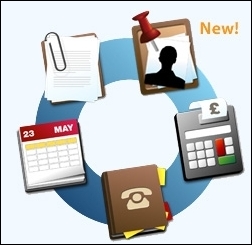 Business IT Online helps small businesses succeed. We are very excited about building a thriving network of small businesses that will help our users to promote their business online in a way that has never been possible until now
(PRWEB) June 26, 2007
London, UK: Business IT Online have announced the release of an exciting new marketing module for their online business software that empowers small businesses to raise their online business profile and be recommended by others. Benefiting from advanced web 2.0 features and an intelligent business search engine, businesses can, for the first time, actively build their online visibility and credibility as well as demonstrate their capabilities to would-be buyers of their services.
"Business IT Online helps small businesses succeed. We are very excited about building a thriving network of small businesses that will help our users to promote their business online in a way that has never been possible until now," says David Cruickshank, Director of Farrellsoft, the software company behind Business IT Online. "It is very difficult for small businesses to drive targeted traffic to their website and our new marketing module addresses this challenge," states Cruickshank.
The new marketing module offers many benefits for small businesses. Not least is the benefit of improving search engine visibility for one's own small business to enable businesses to be discovered more readily. In addition, businesses can also easily add their own distributable business profile to their blog or website.
The new module has also been designed as a simple and effective search engine for local businesses. Using a simple keyword and location tagging system, users can quickly and easily find businesses that are highly recommended in their area for almost any service. The premium account also enables businesses to increase their exposure to potential customers by sponsoring keywords that others are searching with.
Business IT Online is dedicated to helping small businesses succeed online. Offering a fully-integrated suite of hosted software applications that are free for startup businesses, Business IT Online is a great resource for small business owners seeking a simple and affordable set of tools for their dynamic office.
###