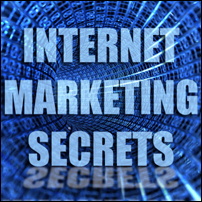 Vancouver, BC, Canada, (PRWEB) July 17, 2007
Michael Campbell the pioneering internet marketing consultant, coach and author, today published Internet Marketing Secrets Issue #126, which is read by over 35,000 internet marketing professionals, search engine optimizers, affiliate marketers, sales people, entrepreneurs and webmasters around the world.
In This Edition #126:
1) Using Video to Make Cold Calls
2) New Ways to Bypass Squeeze Pages
3) A Search Engine to Heir Google's Throne
4) How to Brand Videos with Affiliate Links
5) Finding Real Wholesalers and Dropshippers
6) To Incorporate or Remain a Proprietorship
7) Are You a Hedgehog or Fox in Your Market
8) How to Write a Press Release the New Way
Pricing & Availability:
The newsletter is a free PDF download. Bonuses include Michael Campbell's best-selling ebooks Clickin' it Rich and Revenge of the Mininet (a $125 value) free when you subscribe to the Internet Marketing Secrets Newsletter.
Published since 1999, the Internet Marketing Secrets newsletter provides breaking news, FAQs and real world testing in SEO, PPC advertising, persuasion and conversion techniques, affiliate revenue trends, sales tactics and marketing strategies, in addition to inspirational articles and encouragement.
Michael Campbell is a search engine optimization specialist and highly sought after internet marketing consultant. He has written three best-selling books on internet marketing, several white papers, and has contributed to dozens of internet related publications and software packages.
Michael is the author of the Internet Marketing Secrets Newsletter, and is currently the CEO of Dynamic Media Corporation, Vancouver, British Columbia, Canada.
###