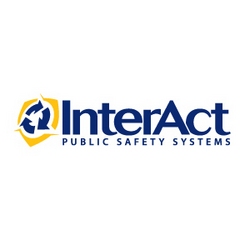 InterAct Public Safety Systems receiving ISO 9001: 2000 certification proves its drive for excellence and providing the best possible service to customers
Winston Salem, NC (PRWEB) July 30, 2007
InterAct Public Safety Systems, a leading provider of safety and security software used by local, state, national and international government agencies, has received ISO 9001:2000 certification through BSI Management Systems, a leading quality management systems certification body. InterAct Public Safety Systems can also be seen at APCO International in Baltimore, MD, August 5-9, booth 2427.
ISO 9001:2000 is an internationally recognized quality management system (QMS) standard developed by the International Organization for Standardization (ISO). In order for InterAct to be certified, it had to go through a standardization process with all documentation and practices relating to the company through a QMS. BSI Management Systems has ensured that InterAct complies with the ISO 9001:2000 standard. BSI will continue to periodically monitor InterAct to make sure that it keeps up with the ISO 9001:2000 standard.
"InterAct Public Safety Systems receiving ISO 9001: 2000 certification proves its drive for excellence and providing the best possible service to customers," said Andrew J. "Flip" Filipowski, executive chairman and chief executive officer of InterAct Public Safety Systems. "InterAct is now the only provider of public safety systems that is ISO 9001:2000 certified. We consider this a great achievement and are proud to have this certification."
The ISO 9001:2000 certification for InterAct Public Safety Systems applies to the registered activities of E911 emergency and first responder solutions and records management, as well as software design and development and software/hardware installation and service.
About InterAct Public Safety Systems:
Since 1975, InterAct Public Safety Systems has been Making Connections for Life™ providing both stand-alone and fully integrated mission-critical public safety and homeland security systems and products. As the pioneers of the first three-screen E911 system 20 years ago, our passion for innovation is leading the way to Next Generation telephony, dispatch, records management, and mobile data systems. We're extending the definition of public safety with unique applications like intelligent digital video surveillance, alert notification, and crisis management systems. InterAct makes it possible for first responders from private, state, local and national agencies to decrease response times and increase their effectiveness in the communities they serve. InterAct is also an ISO 9001:2000 certified company. Learn more at http://www.interact911.com or by calling 1-800-768-3911.
###