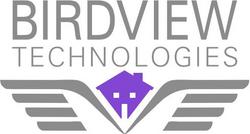 This is a very important marketing tool for our clients. During our test stage, we've seen 1000+ clicks per month, directly to the listing page for one of our brokerage clients. The Pay Per Click fee for real estate sites in that market is between $2 and $3 per click. We've seen traffic jump significantly for each brokerage testing the system
Lombard, IL (PRWEB) August 1, 2007
BIRDVIEW Technologies is introducing a new property publishing software for the residential real estate industry that provides ease and convenience for the brokers who wish to publish their listings on the popular national portals. BIRDVIEW's HOMECAST ™ property publishing software currently supports Google, Lycos / Oodle, Trulia, and PropSmart with plans to expand distribution to other major portals.
HOMECAST's ™ unique technology is layered with degrees of automation to accommodate the various policies of the broker's MLS. From manual input to a fully automated process that creates the data file, HOMECAST's ™ technology is designed to give every brokerage the added advantage of promoting and advertising their client's listings on the go-to destination portals where today's internet homebuyers are searching. The listing data is inserted into HOMECAST ™ through the broker's administrative web interface, the broker can then select from the list of available destinations, and the data is then pre-formatted to meet the particular portal's technology and appearance standards.
"It was very important to us to make sure we were able to provide a flexible service that meets both the broker's needs, and takes into account any limitations imposed under their MLS policy. HOMECAST™ is designed to recognize these variables, and creates the data files in accord with those variables. This product takes the broker's capabilities to promote the home seller's property to a new level. And to prevent the "scraping" of the data which all MLS's strive to keep from happening," said Julie Mategrano, Director of Industry Relations at BIRDVIEW.
By automatically distributing property listings on behalf of clients, HOMECAST ™ helps clients maximize the exposure of their property listings throughout the Internet in a simple and cost efficient manner. Similarly, the increased listing exposure provides greater prospective buyer traffic to client web sites at no additional cost. "This is a very important marketing tool for our clients. During our test stage, we've seen 1000+ clicks per month, directly to the listing page for one of our brokerage clients. The Pay Per Click fee for real estate sites in that market is between $2 and $3 per click. We've seen traffic jump significantly for each brokerage testing the system," said Michael Kehoe, Executive Vice President at BIRDVIEW.
About BIRDVIEW Technologies
BIRDVIEW Technologies, http://www.birdview.com combines a consultative approach with innovative technologies to help real estate brokerages build better online businesses. The Company's suite of web-based products includes lead generation, lead management, communication, and productivity tools. BIRDVIEW's products are currently available in 31 states and over 120 local MLS's.
# # #