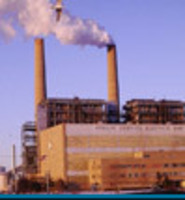 New York, New York, (PRWEB) August 2, 2007 -
New York Benzene Lawyers, Levy Phillips & Konigsberg, LLP, have requested that the United States District Court for the Southern District of New York impose sanctions against benzene manufacturer Ashland, Inc. for its alleged misconduct in failing to disclose the identities and contributions of 11 scientists who collaborated in an effort to develop scientific evidence for use by defendant Ashland in an AML lawsuit, Nelson v. Ashland, Inc., Index No. 05-10364, brought on behalf of a man who died of this disease.
The AML lawsuit filed by LPK's New York Benzene Lawyers involves the exposures of plaintiff John Nelson to Ashland's benzene during the course of his employment at a specialty chemical plant in Stony Point, New York. Mr. Nelson worked with benzene for a period of 19 months in a process of making batches of chemical products. Through his work with benzene, Mr. Nelson unknowingly suffered harmful benzene exposure through inhalation of benzene vapors and splashes of benzene onto his skin. As a consequence of his benzene exposure, Mr. Nelson contracted myelodysplastic syndrome (MDS), a serious blood disorder that converted to acute myelogenous leukemia (AML) a few months later.
As recently reported in the Mealey's Litigation Report: Benzene (Vol. 2, Issue #1 June 2007 ), LPK's New York Benzene Lawyers asked the United States District Court to impose sanctions after they discovered that Ashland had allegedly wrongfully concealed from plaintiff and his attorneys that it had hired 12 scientists to collaborate on a project which it claimed to estimate the level of Mr. Nelson's benzene exposure during his employment. Ashland submitted its estimate of Mr. Nelson's benzene exposure under the signature of Pamela Williams, ScD, of ChemRisk, Inc. However, the invoices ChemRisk submitted to Ashland demonstrated that in addition to Dr. Williams, 11 other ChemRisk scientists made substantial contributions to developing Ashland's scientific exposure proofs. In fact, together these 11 scientists were responsible for the majority of the more than 400 hours ChemRisk billed to Ashland for this work. Ashland did not disclose the involvement of any scientists other than Dr. Williams. ChemRisk, Inc., which Ashland hired to perform the benzene exposure estimate, is in the business of providing consulting services to industry in the litigation and regulatory settings.
As LPK's New York Benzene Lawyers pointed out, Ashland's alleged attempt to conceal the true nature of its expert disclosure respecting plaintiff's benzene exposure is not only a blatant violation of the rules of the Court, but it also demonstrates a shocking disregard for the fundamental principles of candor and fairness that underlie our judicial system. Moreover, as the LPK benzene lawyers explained, by withholding this important information, Ashland was allegedly attempting to severely hamper the ability of plaintiff and his attorneys to properly challenge Ashland's expert evidence in this AML Lawsuit.
For more than 100 years, benzene has been known to be a potent blood poison and has long been recognized as a carcinogen. It is a well-recognized cause of leukemia and is implicated in producing other serious diseases of the blood and blood forming systems as well, such as Non-Hodgkins lymphoma and multiple myeloma. Despite its dangers, benzene is one of the 20 most widely used chemicals in the United States. More than 200,000 men and women are presently exposed to this dangerous chemical through their jobs in industries such as petrochemical manufacturing, petroleum refining, printing, painting and paint manufacturing, shoe manufacturing, laboratory technician, wood finishing and fire fighting. Products that contain petroleum-based ingredients can also be hazardous, including glues, gasoline, paint, wood finishing products, furniture wax, lubricants, detergents, and petroleum-based solvents such as xylene, toluene and mineral spirits.
For further information on benzene exposure and AML or other blood related diseases, please visit lpklaw.com or contact Diane Paolicelli, a leading benzene lawyer in New York, at (212) 605-6200 or dpaolicelli@lpklaw.com.
Case Caption
Nelson v. Ashland, Inc., Index No. 05-10364.
Filed in United States District Court for the Southern District of New York (White Plains)