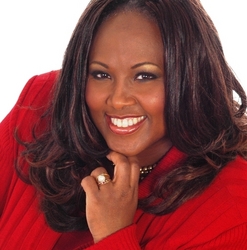 The Art of Personal Branding
Atlanta, GA (PRWEB) August 7, 2007
DSG Solutions Group announces the 2007 Magnificent Women Organization's "The Art of Personal Branding" Fall Conference for Women Executives and Business Owners. The conference, recognized as one of the nation's most promising events detailing opportunities for women in business, has been structured into a one afternoon symposium packed with informative and focused sessions, innovative best practices and an interactive EXPO. The theme of this year's conference is The Art of Personal Branding for Magnificent Women: Advancing Your Career and Your Dreams to the Next Level, and focuses on how to succeed in business.
The conference seeks to provide unique opportunities for women in business to improve and elevate their approaches to boardroom career planning and negotiation. The conference will also provide best practices for image marketing strategies in a digital space and the real world, and financial services insights for women of accomplishment.
"Magnificent Women are drawn that way, and this conference celebrates women executives and business owners with invaluable personal branding resources and insights for today's female professional," said Cheryl Scales, Managing Principal & CEO of DSG Solutions Group, Inc. "The fall conference is an additional benefit of our executive career concierge service for women leaders. As a woman, your ability to take control of your destiny must evolve and attending 'The Art of Personal Branding' will equip women with fresh tools to gain control of their digital identity; help educate, encourage and empower women of accomplishment, teaching them how to succeed in business and in life at the next level."
Featured keynote speakers at all events will include: Michelle Anton, best-selling author of The Weekend Entrepreneur and freelance associate producer for Oprah; Cheryl Scales, Fortune 100 powerhouse alum, award winning business owner featured in best selling Instant Income; Emma Foulkes and Thu Nguyen, leading experts in women's financial services and planning; and an exciting group of radio, television, and community personalities who will emcee each city event, offering a local touch.
The cost of attending each conference is $197 per person. Early registration and corporate discounts are available. Attendees will receive access to the following: interactive silent auction EXPO, conference, and VIP awards ceremony. For detailed event information, conference dates and cities, and to register, or for more tips on how to succeed in business, please visit Magnificentwomen.org.
About DSG Solutions Group:
DSG Solutions Group is a boutique strategic planning, marketing, and individual empowerment consulting group. With more than 10 years combined experience, headquartered in Atlanta, GA, the DSG provides products, conference production, and services to corporations, individuals, and communities across the globe.
###