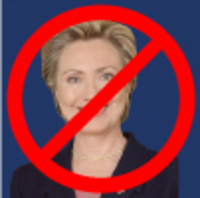 We are not trying to may a political statement here. We've chosen the auction method to sell our domains because of the worldwide success of this proven sales method. The Internet has become the information superhighway for the buying public. Most persons prefer the hassle free transactions that Internet auctions can offer. As a result, the Internet has become our most powerful selling tool
Tampa, FL. (PRWEB) August 10, 2007
New Dimensions Media Group (NDMG) announced today that it will sell the Internet domain No to Hillary for President.com (http://www.notohillaryforpresident.com) via E-Bay auction at 2pm (PST) on August 15th.
"The domain name speaks for itself," says John Nuccio, President of New Dimensions Media Group. "The Internet is a perfect forum for voicing opinions. Just look at the "You Tube Democratic Debates" the Internet thrives on individuals. It is the perfect media for political debate and lets face it not everyone likes the Clintons, " he stated.
NDMG owns numerous other politically anchored domains and will release them for sale over the next twelve months. Those domains include many pro and con sites for both Democrat and Republican candidates.
"We are not trying to may a political statement here. We've chosen the auction method to sell our domains because of the worldwide success of this proven sales method. The Internet has become the information superhighway for the buying public. Most persons prefer the hassle free transactions that Internet auctions can offer. As a result, the Internet has become our most powerful selling tool," Nuccio commented.
For complete information on this domain or other domains held by NDMG please call John Nuccio at 863-698-6776 or to participate in the auction please visit http://www.notohillaryforpresident.com and click the auction link.
###