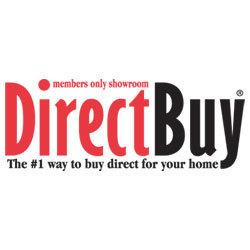 DirectBuy is an organization that's gaining momentum, and I'm excited to be part of a company that allows homeowners across North America to save money on both new construction and remodeling products
Merrillville, IN (PRWEB) August 16, 2007
DirectBuy, the leading members-only showroom and home design franchise that offers merchandise at manufacturer-direct prices, is proud to announce that Dan Fuehring has been named to the newly created position of Director of Merchandising - Builder Products.
Fuehring brings over 30 years of success in the residential cabinetry industry to DirectBuy's corporate headquarters, including management and executive positions with St. Charles, Fieldstone and Wood-Mode. Most recently, Fuehring served as Vice-President of Sales at Omega Cabinets, a division of Master Brands.
"DirectBuy is an organization that's gaining momentum, and I'm excited to be part of a company that allows homeowners across North America to save money on both new construction and remodeling products," said Fuehring. "This position will be a new challenge for me, and I believe that my experience will allow me to make a tremendous impact on DirectBuy."
As Director of Merchandising - Builder Products, Fuehring will assume responsibility for the day-to-day operations of DirectBuy's national and international cabinet programs and oversee the development of sourcing new product lines in cabinetry and related home-builder products. In addition, Fuehring will work closely with the rest of the DirectBuy merchandising team on all home improvement product issues.
"We're thrilled to have Dan join our growing merchandising team," said Jack L. Gagan, Senior Vice President of Merchandising. "His knowledge of the residential cabinetry industry, particularly the growing kitchen design sector, will be a valuable asset to our franchises and, most importantly, to DirectBuy members."
About DirectBuy:
For more than 35 years, DirectBuy has been showing thousands of consumers unparalleled ways to save as they shop for virtually everything for in and around their homes - from furniture, carpet and flooring, and custom window treatments, to kitchen and bath cabinets and fixtures, appliances and much, much more.
DirectBuy enables members to purchase most every product offering from several hundred manufacturers and their authorized suppliers at over 140 showrooms across North America. To request a "Free Insider's Guide to Buying Direct" and a Visitor's Pass to learn more about the superior value and benefits of a DirectBuy membership, visit http://www.DirectBuy.com or http://www.DirectBuyCares.com
###