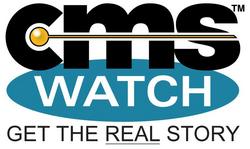 CMS Watch has long been educating content technology buyers through our product evaluations -- we're thrilled to now extend training for practitioners as well
Silver Spring, MD (PRWEB) August 21, 2007
CMS Watch, a vendor-neutral analyst firm that evaluates content technologies, and AIIM, the Enterprise Content Management Association, now offer certificate courses on Business Process Management (BPM) as well as Information Organization & Access (IOA), throughout North America and Europe.
Analysis and design of both process and content are the twin pillars of successful content technology implementations. Without these skills effectively in practice, technology alone cannot enable an enterprise to effectively manage business information and processes.
Developed by CMS Watch in conjunction with the AIIM Educational Advisory Group, these new courses bring together core concepts and best practices to give enterprises the proficiency to begin solving difficult information access and business process challenges.
The courses offer a strategic overview, including building a business case, leadership, and process/information governance. The BPM course then continues by covering the parts of BPM, such as Business Analysis, Flowcharting, Process Modeling, BPM Architecture and Technologies, the role of Enterprise Application Integration (EAI), and Collaboration.
The IOA course covers the nuts and bolts of content audits and inventories, taxonomies, metadata, document and content modeling, search tools and techniques, text mining, the user experience of information access, social tagging, security and privacy, information organization standards, and findability.
"CMS Watch has long been educating content technology buyers through our product evaluations -- we're thrilled to now extend training for practitioners as well," said Theresa Regli, CMS Watch Principal and lead developer of the IOA program. "We want enterprises to successfully implement content technology, and these courses provide a balance of instruction and hands-on exercises that will prepare trainees for these projects."
Alan Pelz-Sharpe, CMS Watch Principal, led the development of the BPM curriculum. "These courses offer a core base of knowledge to deal with information overload and process inefficiencies," said Pelz-Sharpe. "Investment in technologies without this base of knowledge and experience is much less likely to be successful."
Courses are offered as a 2-day Practitioner course or a complete 4-day Master course starting in September 2007. Workshops in Asia-Pacific are planned for 2008. Successful participants receive official Practitioner or Master designation from AIIM.
Training schedules, locations, learning objectives, and other workshop details can be found at http://cmswatch.com/Training/.
About CMS Watch
CMS Watch(tm) http://www.cmswatch.com is an analyst firm that provides an independent source of buyer's advice and education on content technologies. Through highly detailed technical evaluations, CMS Watch helps sort out the complex landscape of potential solutions so that project teams can minimize the time and effort to identify and evaluate technologies suited to their particular requirements. CMS Watch training courses educate enterprises worldwide on how to tackle difficult content technology challenges. To retain its independence as a vendor-neutral analyst firm, CMS Watch works solely for solutions buyers and never for vendors.
###