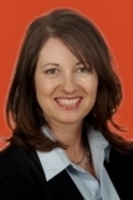 It is an 8 week tele-course, so there is a bit of a commitment
Sherman Oaks, CA (PRWEB) August 23, 2007
Weekday mornings are not such a hectic event in the homes of the new brand of professionals. For the growing ranks of "virtual" contractors, mornings are downright pleasant. Because once the family is off to school, or work, or wherever they're going, these folks are getting down to business - right in their own homes. And no overhead and no payroll taxes spells more profit for small business.
They are part of the new work force of virtual teams, a force proving to be vital to the expansion efforts of small business owners. By providing expertise in their respective specialized fields of, for example, accounting, copywriting and web design, these professionals take the load off of business owners having to do this part for themselves - a load many are glad to be free of.
Every business has certain responsibilities that have to be taken care of, but are not part of their core functions. That's where virtual teams come in. They take over those tasks that can eat up the hours by struggling to do something that you have no training or aptitude for.
Melanie Benson Strick, founder of Success Connections, opened the world of virtual teams to a whole new generation of entrepreneurs. The Virtual Team Building Secrets Tele-Bootcamp is a nuts and bolts guide to creating and making the most of a virtual team. It seems as though the winds of change are finally catching up with small business.
"It is an 8 week tele-course, so there is a bit of a commitment," said Strick. "But if you can break the six- or seven-figure mark, it's definitely worth it. And learning how much time you're going to save will really put it in perspective."
The Virtual Team Building Secrets Tele-Bootcamp is a course based off of a series of interviews with 5 entrepreneurs who accomplished record-breaking sales. They didn't hire employees, and they didn't have huge capital investment. They learned how to step aside at the right time and hand over the reins to key partners - their "virtual team". The next 8-week tele-course starts September 12, 2007.
Strick has spent the last several years helping business owners get on track and stay in the black, including her own business. Her unique coaching methods and extensive line of support materials have made her the go-to person for entrepreneurs and small business owners needing help with innovative strategies to accomplish more in less time. And her latest teleclass promises to deliver the best out there in creative expansion.
"The content in this program immediately catapulted my business," said Sheri McConnell, president and founder of the National Association of Women Writers. "I needed this program so bad because I was struggling with managing and growing my virtual team and what to focus them on. It helped me get crystal-clear on who should be doing what on my team and how to manage projects and create systems in my businesses."
For more information about the Virtual Team Building Secrets Tele-Bootcamp, you can visit http://www.virtualteambuildingsecrets.com/secretweapon/
Melanie Benson Strick, "The Entrepreneur's Success Coach," offers keynotes speeches, mentoring, training and products designed to get people out of overwhelm and onto the success fast-track. For more information visit http://www.successconnections.com.
###