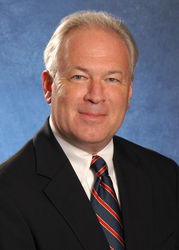 Princeton, NJ (PRWEB) August 23, 2007
Inc. today ranked Princeton, NJ-based ExpertPlan in the top half of the first-ever "Inc. 5000" list of the fastest growing privately held companies in the U.S. ExpertPlan, a leading provider of private-label recordkeeping solutions to the retirement plan industry, ranked 1492.
"We are very proud to be listed so high in the "Inc. 5000" listing and expect that we will rank even higher next year as a result of our recent leap to servicing the mid- and large-plan market segment," said Sid Garai, Chief Administrative Officer of ExpertPlan.
Complete information on this year's "Inc. 5000" list, can be found at http://www.inc.com/inc5000.
About ExpertPlan
ExpertPlan Inc., headquartered outside of Princeton, NJ, is the premier provider of private-labeled recordkeeping solutions to asset management firms, TPAs, RIAs, broker dealers, insurance companies, CPAs, payroll companies and banks that serve 401(k) and other defined contribution plans. The firm's scalable recordkeeping solution can be customized to fully integrate with a client's business and distribution models.
###