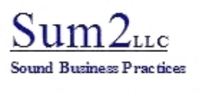 The Paterson Great Falls Festival, NJ (PRWEB) September 7, 2007
Sum2, LLC is pleased to announce it has formally released SMB 360, Risk Assessment Modules for Small and Mid-Size businesses (SMB). The SMB 360 guides small business owners and mid-size company managers with in-depth self assessment tools to score risk factors unique to their business model. The SMB 360's vibrant qualitative risk assessment framework scores and analyzes numerous classes of risk factors and determines preparedness for raising finance from banks and minimizes cost of capital from lending institutions.
James McCallum, President of Sum2, stated, "The release of SMB 360 is most timely considering the recent volatility in the credit markets and it's potential adverse affect on small and mid-size businesses. The SMB 360 will help small and mid-size businesses to understand and prepare for the emerging stringent credit scoring and decision metrics used by regulated and unregulated lending institutions. We designed the SMB 360 to incorporate recommendations developed by bank working groups to address best lending criteria practices following the introduction of Basel II Capital Accord. As such SMB 360 is a vital tool banks can employ to manage risk exposures in the SME market."
Objectives of SMB 360
a) To detail the main business readiness, risk factors and management practices that lenders generally look for when assessing and rating SMBs
b) To provide SMBs with awareness of what is regarded by lenders as sound risk management and corporate governance excellence in SMBs
c) To assist SMBs with preparing to meet the likely business information requirements of banks, private equity, investors, regulators and investment banking institutions
Sum2 designed SMB 360 to assist banks to develop business within the small, mid size enterprise market. The SMB 360 provides excellent engagement tools that will help banks develop a strong market presence with small and mid-size businesses. The SMB 360 will help to mitigate credit risk exposures as it demands a higher level of creditor transparency and offers documented evidence that the SMB is dedicated to sound corporate governance and effective risk management practices.
Bank calling officers use the SMB 360 as an engagement tool. Community and regional banks engaged in commercial lending to small and mid-size businesses will find SMB 360 to be a powerful competitive differentiator and marketing tool. The market dynamics for this segment of the banking industry is very challenging. Competitive market pressures, heightened regulatory demands and growing credit risk exposures in the consumer markets are pressing concerns. This segment's competitive landscape is under intense pressure from S&L's for its retail business and from the larger regional and money center banks in the commercial and wealth management markets. Heightened diligence in risk management practices and a sharp focus on product marketing to healthy market segments are the key building blocks for sustaining growth, profitability and value creation for shareholders in these banks.
Paterson Great Falls Festival
Sum2's product announcement of the SMB 360 at The Great Falls Festival is recognition of Paterson's rich historical legacy as the birthplace of industrial capitalism in the United States. Paterson's founding father Alexander Hamilton incorporated The Society for the Establishment of Useful Manufactures (S.U.M.) to harness the hydro power of the Great Falls. The Great Falls established Paterson as a world class industrial city. Today Paterson continues to foster industry to incubate small businesses that serve the entrepreneurial energy of its multicultural and globally diverse population. In line with the diverse culture of Paterson, Sum2 will distribute marketing information about SMB 360 in English, Spanish and Arabic. Sum2 firmly believes that the language of commerce and the spirit of enterprise helps to build bridges within culturally diverse communities. Sum2 takes its name from the original S.U.M and is honored to be associated with the festival and the great City of Paterson.
SMB 360 Features
The SMB 360 is an MS Windows™ based application that includes pre-formatted templates to score and assess business risk and readiness factors that are unique and germane to small and mid size businesses. An ASP delivered version of the product will be available by the forth quarter. Sum2 is scheduling a series of Small Business Credit Risk Seminars this autumn. Details on the seminar series schedule are available on the Sum2 website.
SMB 360 is available from Amazon.com for $19.95. To order your SMB 360 please visit http://www.sum2.us
About Sum2, LLC
Sum2 was founded in 2002 to promote the commercial application of sound practice programs in the capital markets. The objective of Sum2 is to assist businesses and industries to implement corporate sound practices that add exponential value for share holders, employees, customers and to be exemplary citizens within the communities in which they operate and serve.
For more information on this program or to order products offered by Sum2 please contact customer.service @ sum2.us or call us at 201.440.1173.
Sum2's mailing address is PO Box 184, Little Ferry, New Jersey 07643.
###