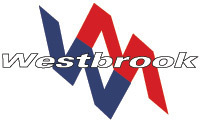 With regulatory compliance initiatives such as Sarbanes-Oxley, HIPAA, FERPA and strict corporate policies changing business processes, organizations are looking for a cost-effective way to archive emails and business communications into a secure repository like Fortis document management
Branford, CT (PRWEB) September 6, 2007
Westbrook Technologies, a leader in enterprise document management software for the mid-market and one of Deloitte and Touche's 2005 and 2006 "Fast 50" technology companies in Connecticut, today announced the addition of Fortis Email Management software to the Company's product portfolio. Fortis Email Management software enables the easy capture and archiving of business communications to Fortis document management software.
Designed to work with either Microsoft Exchange or Lotus Notes, Fortis Email Management allows organizations to archive emails, calendar appointments, journals and tasks into Fortis document management for an integrated approach to email and document management.
With Fortis Email Management, organizations can unify critical business content rather than having key content distributed across multiple systems - which is often an organizational burden and a liability in meeting various corporate compliance regulations.
"With regulatory compliance initiatives such as Sarbanes-Oxley, HIPAA, FERPA and strict corporate policies changing business processes, organizations are looking for a cost-effective way to archive emails and business communications into a secure repository like Fortis document management," said Brent Wesler, Westbrook's Director of Professional Services.
Westbrook's Professional Services team worked with Sherpa Software, based in Pittsburgh, PA, to integrate Fortis document management software with Sherpa's Archive Attender for Microsoft Exchange and Mail Attender for Lotus Notes products. Westbrook Technologies will resell both products with the direct integration to Fortis document management under the name of Fortis Email Management.
"We feel the Fortis Email Management offering will provide Westbrook Technologies a competitive advantage by delivering an easy way to unify critical business content into one system. Providing customers with a single solution in which to store all documents allows them to easily and cost-effectively address their corporate compliance and storage requirements," said Jim Leathers, Channel Manager for Sherpa Software.
Fortis Email Management is available by contacting the Westbrook Technologies Professional Services department. Additionally, technology partners interested in working with Westbrook Technologies to develop applications or integrations with Fortis document management software can contact Brent Wesler at 203 483 6666 ext. 627.
About Sherpa Software:
Sherpa Software is a privately held company based in Pittsburgh, Pennsylvania with a worldwide distribution channel. Sherpa designs and develops groupware utility software targeted to provide email management, policy enforcement, content discovery and archiving functionality that is not inherent within IBM Lotus Notes or Microsoft Exchange. Products include: Mail Attender for Lotus Notes and Exchange, Discovery Attender for Lotus Notes and Exchange, Archive Attender for Exchange and Database Attender for Lotus Notes. For more information, call (412) 206-0005 or log on to http://www.sherpasoftware.com.
About Westbrook Technologies:
Westbrook Technologies provides enterprise document management software solutions for mid-market companies that need to maintain their competitive edge. The Company develops Fortis document management software, Web-imaging (Fortis PowerWeb), ERM (Electronic Report Management), workflow (Fortis Inflo), and email management software in use at thousands of customer sites in 52 countries. Businesses across every vertical market depend on Westbrook Technologies' comprehensive document management solutions and use them to capture, index, store and retrieve their critical information from anywhere - instantly and securely. For more information, call (203) 483-6666 or visit http://www.westbrooktech.com.
###