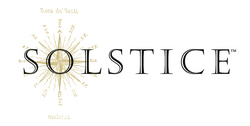 The fact that Solstice has repeated as the category's international best lays testament to the fact that the company has met and indeed exceeded our list of criteria
Scottsdale, Ariz. (PRWEB) September 5, 2007
Solstice has been named Best Internationally 2007 for Best Private Residence and Destination Club by Business Britain, a leading business publication in Europe. The award marks the club's third consecutive year atop the ultra-luxury category of the $2 billion destination club industry.
"The fact that Solstice has repeated as the category's international best lays testament to the fact that the company has met and indeed exceeded our list of criteria," said Business Britain Editor Joseph Guilfoyle.
Solstice was determined to be superior in numerous categories that include: range of properties and services, marketing and promotion, relevance to Business Britain readers, potential return on investment, customer relations, and support/additional services.
"It is an honor receiving this designation yet again," said Solstice Founder Graham Kos. "This award reaffirms the value of our commitment to providing members with all they expect and appreciate as the 'best'--including an unmatched real-estate portfolio of the most unique and exceptional homes, financial transparency and personalized services that add conveniences to travel experiences."
Solstice offers its members shared access to an expanding collection of $6.5 million one-of-a-kind homes that are artfully styled and decorated for the most discerning of tastes. Homes are located in such highly sought after travel destinations as Aspen, Telluride, Napa Valley, London, Florence, St. Barth's, Cabo San Lucas, and New York. Members also have access to a 90-foot yacht. Future real estate acquisitions are being sought in Europe, South America, the Caribbean, and the United States.
Solstice is also currently recognized as Robb Report's Best of the Best 2007 Destination Club. Robb Report attributes the company's success to maintaining quality over quantity and expanding upon its collection of the most unique and exceptional homes in the world's most desirable locations.
About Business Britain:
Business Britain is a national magazine targeted at decision makers within business, which covers a range of topics that are relevant to our readership, including areas of expertise that will maintain the prosperity, and also assist in the future development of their organizations. For more information, visit http://www.businessbritainuk.co.uk
About Solstice:
Solstice is recognized internationally as the "Best of the Best" by Robb Report and Best Internationally 2007 by Business Britain, and leads the ultra-luxury segment of the $2 billion destination club industry. Solstice appeals to affluent global consumers seeking a suitable alternative to second-home ownership. The company's private membership receive the highest levels of personalized service and virtually unlimited access to a collection of architecturally significant homes in Europe, the Caribbean and the United States, including a private 90-foot yacht that sails from the British Virgin Islands. Solstice members custom-crafted their memberships by choosing among three plans that satisfy their travel desires. Members also choose between two reimbursement options based upon their financial goals. The current luxury residence collection includes the yacht and 12 homes with average values exceeding $6.5 million. For more information, visit http://www.solsticecollection.com.
###