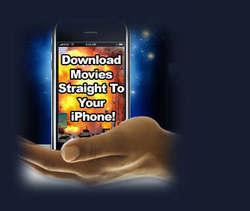 Concord, CA (PRWEB) September 8, 2007
Ever since the introduction of home computers in the late 1970s, the world has eagerly seized almost every computer-related technology that has been launched. Apple's iPhone is no exception. Introduced at the beginning of 2007, it immediately became one of the most popular electronic devices in recent history. It offers not only cell-phone capability with text messaging, but a way to listen to music, watch videos and movies, and play games. With just the touch of a button you can acquire any and all of these media. The cellular phone is no longer just a phone, but a multimedia device with remarkable capabilities.
However, as with most computer-related innovations, appropriate software and downloads are needed. Seemingly thousands of innovative, new software and downloads pop up all over the Internet at the advent of a new twist to existing hardware or of new hardware itself. The iPhone owner needs to ask,

What iPhone downloads are the best?
Is a particular download compatible to my iPhone setup?
Is the iPhone downloads worth the price?
Is there a 100% satisfaction guarantee?
With these questions in mind, one company -- Consumer Rated -- put some popular iPhone download software to the test. Consumer Related is a company that researches online offers for various kinds of products, ranging from work-at-home offers to software downloads for iPhones. They look for the best options, taking into account the price, customer service and support, guarantee of satisfaction and -- most importantly -- whether or not the product or service truly supplies what is promised.
Consumer Rated purchased and tested a variety of iPhone downloads such as movies, games, music, video converters, wallpapers, and software from several different Internet companies. They discovered that many of these companies' software were unusable and not at all compatible with iPhones. In one case, the iPhone download disrupted the normal iPhone functions and eventually caused the iPhone to "die"!
After a lot of testing, Consumer Rated did find one company that was unique and that lived up to what they promised. Using the criteria of iPhone download compatibility, easy to use software that did not disrupt the normal functions of the iPhone, the cost and value of what was offered, and whether or not the company gave a 100% satisfaction guarantee, they rated that company "Five Stars," their top rating. If you want to get the best bang for your buck for your iPhone, see Consumer Rated's review of this company at http://www.consumer-rated.com/iPhone_Downloads.html.
# # #