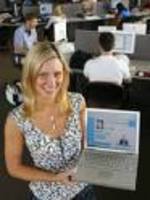 WorkBlast 2.0 illustrates the need for an enhanced resume and gives job seekers a competitive advantage to showcase their skills to potential employers
Phoenix, AZ (PRWEB) September 8, 2007
WorkBlast.com, the industry leader in video resumes, will release WorkBlast 2.0 next month. WorkBlast 2.0 will enable users to enhance their text resumes via exclusive multimedia applications found only on WorkBlast.com. Job Seekers will also be exposed to over 12,000 careers containing rich audio and video content, adding to the value of WorkBlast 2.0.
By utilizing the audio, video and rich media resume applications, Job Seekers have the ability to enhance their text resumes and distinguish themselves from other candidates. WorkBlast says they will offer employers free access to the new enhanced resume database.
CEO of WorkBlast, Nick Murphy, is excited to release WorkBlast 2.0 and urges new and existing users to explore the new features in October. "WorkBlast 2.0 illustrates the need for an enhanced resume and gives job seekers a competitive advantage to showcase their skills to potential employers," says Murphy.
"Companies are ready to take advantage of the new, enhanced database," says Travis Cloyd, COO of WorkBlast. "Through our current relationships, we have a waiting list of employers ready to search for their next employees."
About Workblast
Nick Murphy, CEO, a former NFL player, launched WorkBlast (http://www.WorkBlast.com) with co-founder/COO Travis Cloyd in April, 2007. WorkBlast is pioneering technology that enables employers to quickly search, screen and hire applicants on-demand via online video and multimedia-enhanced resumes.
Contact:
Nick Murphy, CEO
480.200.5777
480.366.5881
This press release was distributed through eMediawire by Human Resources Marketer (HR Marketer: http://www.HRmarketer.com) on behalf of the company listed above.
###