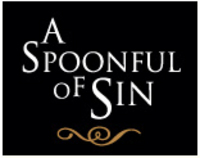 Manassas, VA (PRWEB) September 10, 2007
A Spoonful of Sin, Inc. (http://www.aspoonfulofsin.com) announced today it will inaugurate its monthly sampling of decadent desserts with an exclusive party for local executives on September 19. Samplings of sinful desserts will be featured at the launch party, held at Flashpoint Gallery, one of DC's most innovative art venues. The event is expected to host more than 100 female CEOs.
A Spoonful of Sin is a subscriber service that brings friends and clients a monthly treat of the most delectable, decadent desserts prepared by some of the most renowned pastry chefs in the Washington, DC area. The spoonful (or two) portion sizes are just right and are delivered in a beautiful box every month.
Roland Mesnier, the former Executive Pastry Chef of the White House and A Spoonful of Sin's company spokesperson will attend the launch party. Chef Roland will also be creating an exclusive dessert for December's "sin of the month."
In October, A Spoonful of Sin's decadent dessert is being created by Patrick Musel, owner of Praline Restaurant and Bakery. Patrick is a former pastry chef for Filomena Restaurant in Georgetown. Musel is also the former executive pastry chef of Sutton Place Gourmet, and the Ritz Carlton Hotels in Laguna Hills, CA.
A Spoonful of Sin will feature Chef Dalo Delapaz as November's creator of delectable desserts. With over 15 years experience at worldwide five-diamond Four Seasons Hotels & Resorts and former executive pastry chef of Amphora Bakery in Virginia, Delapez promises to delight. Chef Delapaz has made a special guest appearance on the Food Networks "Follow that Food," and is a pastry chef instructor at L'Academy de Cuisine in Maryland.
"Most women don't want a huge dessert after a meal - that just makes us feel guilty," said Kelly Harman, CEO of A Spoonful of Sin. "All we want is a spoonful of sin. A Spoonful of Sin seeks to please the most discriminating palate with just the right-sized scrumptious treat every month."
An ideal corporate gift or a treat for friends and family, A Spoonful of Sin membership is available in 3, 6 or 12 month packages. Memberships for A Spoonful of Sin cost just $14.95 a month, plus shipping and handling. Interested parties should visit http://www.aspoonfulofsin.com.
About A Spoonful of Sin
A Spoonful of Sin is a subscription service delivering a monthly dose of delicious treats to its members. The company highlights a different award-winning pastry chef each month, and each package includes a special offer from the participating chef. For more information visit http://www.aspoonfulofsin.com.
###