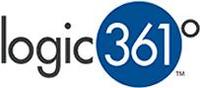 Pay-per-click advertising results are not being thoroughly analyzed and an enormous amount of search engine marketing dollars are being wasted
Seattle, WA (PRWEB) September 12, 2007
Logic361 has launched the company and its on-demand pay-per-click analytics report suite for search engine advertisers.
"Pay-per-click advertising results are not being thoroughly analyzed and an enormous amount of search engine marketing dollars are being wasted" stated Stephen Schramke, president & CEO of Logic361. "Our analytics tools have analyzed years of data and millions of dollars of historical pay-per-click advertising spending. It is clear that the average search engine advertiser could eliminate 30% to 70% of their advertising costs and still generate the same or better results."
Standard reports provided by search engines are flawed and provide a potentially misleading picture of paid search results. Logic361's solution automates the tedious, error prone and time consuming spreadsheet analysis work performed by expert search engine marketers and advertising agencies. The Company's on-demand analytics report suite combines the results of multiple pay-per-click search engine advertising accounts (Google, Yahoo! and MSN) and automates the analysis via a standard set of customizable best practices analyses reports that are updated daily.
Logic361's on-demand analytics report suite is saving pay-per-click advertisers millions of dollars by precisely analyzing advertising expenditures and the investments made in non-performing keywords.
For a limited time, search engine advertisers can identify their own potential pay-per-click advertising cost savings by requesting a free, no obligation automated 90 day AdWords account snapshot analysis at:
http://www.logic361.com/SnapShot/
About Logic361:
Logic361, Inc. proprietary software, which it hosts and delivers to its customers as a on-demand subscription service enables pay-per-click search engine advertisers to more efficiently and effectively analyze their advertising performance and improve their results. The company was founded in April 2007 and is funded by the two founders; Stephen Schramke, President and CEO and Brian Nance, CTO and VP of Engineering. For more information on Logic361 please visit their website at: http://www.logic361.com
Contact: Stephen Schramke, President and CEO, Logic361, (206) 501-3012 ext. 701.
###