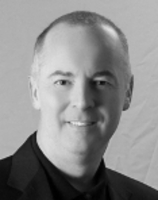 Resolve the personal issues that cause you to make poor food and exercise choices, and the weight loss takes care of itself.
Boston, MA (PRWEB) September 12, 2007
The weight loss expert who made headlines on NBC's Dateline when he used hypnosis to help a pastry chef lose weight for his high school reunion, is challenging the diet industry in America. Tom Nicoli, board certified hypnotist, life coach and weight loss expert, warns, "Diet programs, prepackaged diet meals, pills and other supposed weight loss aids are not designed to work long term. If they did, everyone who is overweight would use them, lose the extra pounds, and then the companies would go out of business because there would be no more fat Americans."
There is a reason people keep losing weight only to gain it back, according to Nicoli who says the weight loss industry tries to get and keep as many people as possible riding the diet rollercoaster. He points out that diet companies are obviously not in business for the altruistic purpose of creating a leaner, healthier nation. Diet companies are corporations interested in making a profit, and to do this, Nicoli says, they must keep people coming back for more.
Tom Nicoli, described by Dr. Gordon Peacock Harper, Associate Professor of Psychiatry at Harvard Medical School, as an expert in his field, offers weight loss hypnosis as a safe and genuinely effective way to help people change poor habits and gain the motivation necessary to make beneficial lifestyle choices. Nicoli's hypnosis CDs and weight loss hypnosis programs are the only method to receive a 5 of 5-star rating by Harvard Medical School hypnosis instructor, Jean Fain for Shape Magazine. Professor Fain said, "Tom Nicoli has created a dramatic, affordable and effective weight-loss CD set."
Pills, deprivation diets, or cutting out carbohydrates while you feast on red meat and cheese, only has a possibility of working during the time the person is actually doing it, and as Nicoli points out, no one can stay on a diet or a diet drug indefinitely. Tom Nicoli blames the multi-billion dollar diet industry for luring people into the false hope that weight loss is something they can buy in a store. "People like the message that they can take a pill or drink a shake and the pounds will drop off. But it just doesn't work that way."
Tom Nicoli points out that the new weight loss pill, the first such drug ever approved by the Food and Drug Administration, bases its marketing on the message that weight loss begins in your digestive system not in your heart or brain. Nicoli takes the opposite position.
"Weight loss begins when people choose healthier lifestyles. When you eat healthful, balanced meals, get adequate exercise and sufficient rest, weight loss comes as a result. Making a lifestyle change is 100 percent based on your thoughts and your brain." Tom Nicoli explains, "Resolve the personal issues that cause you to make poor food and exercise choices, and the weight loss takes care of itself."
A published author and highly sought public speaker; Tom Nicoli is the founder of World Hypnotism Day. He first rose to national fame in 2004, when the Dateline feature, 'The Ultimate Weight Loss Challenge,' proved Nicoli's weight loss hypnosis program to be highly effective in comparison with diets and plans that called for exercise or calorie cutting alone.
Although an ancient practice, hypnosis today is widely accepted by much of the mainstream medical community to treat stress, manage pain and reduce undesirable habits and behaviors such as overeating or lack of motivation to exercise. Tom Nicoli has assisted thousands of people in over 30 countries achieve and maintain weight loss or accomplish other life goals. He is available to the media for interview by contacting his offices at: 617-605-0443.
###