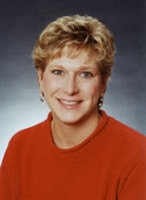 A poorly made brochure or flyer is worse than no marketing at all
Aurora, CO (PRWEB) September 19, 2007
If you're a business owner looking to cut costs on your marketing budget without sacrificing results, Karen Saunders, owner of MacGraphics Services, has come to your rescue with her home study course "Turn Eye Appeal Into Buy Appeal." Plus, she's offering a Back to School special where if you buy before Friday, September 21, you'll also receive a free design critique.
If anyone knows how to create a feeling with a picture, it's Saunders. Being the owner of a small business has given her a great perspective on the challenges faced by entrepreneurs. Everything becomes subject to the budget. And the first item to get cut is usually the most important: marketing.
With the cost of professional graphic designer and marketing consultants, marketing is the one area that suffers from budget cuts. But what business can survive long without it? Saunders is an award-winning graphic designer and owner of MacGraphics Services.
Every month she releases a new article on her website that gives tips on some aspect of marketing for the small business owner. All of the free articles can be seen at http://buyappealmarketing.blogspot.com.
But for people who want a complete marketing package, Saunders offers a home study course that takes the mystery out of marketing. Turn Eye Appeal Into Buy Appeal is a step-by-step guide to creating and publishing your own marketing materials. And it's just what graphic designers hope you don't see.
"A poorly made brochure or flyer is worse than no marketing at all," says Saunders. "But unfortunately, many small business owners think they can't afford to hire someone. With Turn Eye Appeal Into Buy Appeal, they can make beautiful, professional brochures without paying an arm and a leg."
Saunders shares her secrets in a simple format. She takes the basic components of marketing and breaks them down into doable steps, and shows how to make the most of every promotional piece you send out.
And now, according to Saunders, is a great time to invest in her "Turn Eye Appeal Into Buy Appeal" home study course. If you're one of her subscribers, she's offering a Back to School special, where you get a free design critique if you buy before Friday, Sept. 21, 2007.
For more information about MacGraphics Services and this book, visit http://www.macgraphics.net.
Saunders has won awards for her book cover designs, and is recognized as an expert in the field of graphic design. She founded MacGraphics Services in 1990 and is a leading designer of marketing materials such as ads, logos, one-sheets, audio and video packaging, and book covers and interiors. Saunders' award-winning covers can be viewed at http://www.macgraphics.net/
Learn the Top 5 Mistakes that can cost entrepreneurs' money by signing up for her FREE e-course, available for a limited time. To take advantage of this e-course and find out how easy it can be to attract more clients go to http://www.macgraphics.net/FreeStuff.php
###