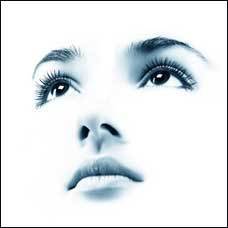 Eyelash extensions are now a thing of the past with this amazing new product. Say hello to longer, thicker, sexier eyelashes with this patent pending eyelash enhancer and conditioner
Scottsdale, AZ (PRWEB) September 16, 2007
LiLash is a new product of the company's own research and elaborate work of specialized chemists and doctors. It is now possible to stimulate eyelash growth and achieve long, thicker eyelashes with this new patent pending eyelash conditioner.
"Eyelash extensions are now a thing of the past with this amazing new product. Say hello to longer, thicker, sexier eyelashes with this patent pending eyelash enhancer and conditioner," say the makers of LiLash.
LiLash was created to work better than any other eyelash conditioner available on the market today. With regular application of the product lashes will appear thicker and darker in as little as two weeks. In as little as three weeks eyelashes will appear longer, fuller and sexier than ever before.
Healthy, Long and Thicker Eyelashes
LiLash has created a special blend of peptides, botanicals and vitamins to help stimulate hair and eyelash growth regulate hormones, and protect against the damage caused by environmental pollutants. Now it is finally possible to have healthy, long and thicker eyelashes.
As opposed to other products of this kind that depend mainly on ineffective vitamins and botanicals, LiLash's formula includes the revolutionary patent pending Lash Enhancing Factor, a clinically tested and proven active ingredient unlike any other currently available on the market that stimulates hair growth.
Another important difference between LiLash and other products in this category is that LiLash was formulated specifically to contain no salt and therefore is non-irritating to the eyes. Thanks to this formula, LiLash can be applied just like eyeliner along the base of the lashes even twice a day and under make up and mascara for double-fast results. This is another factor that differentiates LiLash from other products in its category.
Frequently Asked Questions
Q: Is LiLash really any different then similar products on the market?
LiLash purified eyelash growth stimulator was designed from the ground up by our chemists with YOUR EYELASHES in mind. Please do not confuse LiLash Purified Eyelash Stimulator with other conditioners or enhancers that contain proteins and vitamins. This is a true cosmeceutical with a clinically tested patent pending active.
Q: Why do other eyelash conditioners use salt in their product but Lilash doesn't?
The use of sodium chloride (salt) is ok when the product is meant to be placed in the eyes. This was the original intended use of some other eyelash conditioners on the market. The makers put eyedrops in a cosmetic base and started using them for eyelashes. Salt is very damaging to hair. It contributes to dry brittle hair with frequent breakage. Very counterproductive for an eyelash conditioning agent. We removed the salt and added unique botanical extracts and vitamins to nurture the growth of long and strong eyelashes.
Q: How is LiLash Applied?
LiLash purified eyelash stimulator is applied similar to an eyeliner along the base of the lashes. After applying allow to dry for several minutes. Once dry, your lengthening mascara can be applied ( this means you can apply morning or night). The ability to apply mascara directly is just one more thoughtful benefit that puts LiLash above the rest. See enclosed instruction sheet for more detailed application instructions
Q: How long will it take to start seeing results with LiLash?
Often, your eyelashes will start changing in as little as two weeks. You will begin to notice a lustrous thickening and fullness. At 6-8 weeks changes will begin to be measurable. Remember though, you won't have to wait to see any results (don't forget about the microspheres)
Q: Since LiLash works so well on the eyelashes can I use it to make my eyebrows appear thicker and fuller?
Many women have had successful results using LiLash on their brows.
Q: Can I wear eyelash extensions while using LiLash?
Yes, you can... but soon you won't want to or need to.
Q: Will LiLash irritate my eyes?
Lilash was formulated to be non-irritating to your eyes from the start. With this said some people can have more sensitive eyes. If you find your eyes getting irritated reduce the use of LiLash. If irritation persists discontinue using the product completely. LiLash can cause skin discoloration at the base of the eyelid. If you find that this occurs and it bothers you then discontinue the use of LiLash. The darkening is reversible.
Q: Can I be allergic to LiLash?
As with any cosmetic product it is always possible to to be allergic to one of the components. If you know you are allergic to one of the ingredients in LiLash please do not use the product. If you think you are having an allergic reaction discontinue use of the product and consult your physician immediately.
Money Back Guarantee
The company offers a 60 day money back guarantee. If you try LiLash for 60 days -- and you are not satisfied with the results -- you can return the unused portion for a full refund.
For more information on how to achieve long eyelashes, visit the LiLash website at http://www.lilash.com
# # #