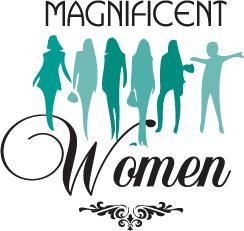 The Art of Personal Branding.
Atlanta, GA (PRWEB) September 20, 2007
Cheryl Scales, founder of the Magnificent Women Organization, announces a 20% off discount on registration for the organization's fall conference tour, "The Art of Personal Branding." This discount, as well as a $50 Ameriprise Financial Services Rebate,* is an offer in response to the current trends women in business have been facing - outsourcing and downsizing, job cuts, and the need for repositioning themselves in today's harsh job market.
The Art of Personal Branding Tour, which kicks off from September 26, is an empowerment conference for women executives, professionals, and entrepreneurs. On the agenda for the conference: defining the need for and delivering the how-to's of personal branding, and equipping attendees with the tools to negotiate when it counts. In today's market, with women being downsized and finding themselves needing to reposition themselves, these tools are more important than ever.
Founder and conference leader Cheryl Scales explains, "Personal branding is no longer a strategy for tenured executives. As global has become local, and local has become digital, it is a necessity for people, particularly women, to equip themselves to negotiate their value and worth."
According to the U.S. Census Bureau, American women in business and management earn substantially less than men, approximately $0.76 on the dollar. This fact is exacerbated by the current trends of outsourcing and downsizing, making it more challenging to find the right opportunities for women in business. Women are looking for the 'image makeover' for their career and their business.
"If you ever thought you were in the wrong job or industry, it's probably true; but how do you get from point A to point B? You open your mind and take action," says Scales.
To learn more about how to deal with outsourcing and downsizing, or to register for the Art of Personal Branding Tour, visit Magnificentwomen.org.
About Cheryl Scales and the Art of Personal Branding Tour:
Cheryl Scales, a highly successful executive-turned-entrepreneur - The Sassy Motivator - is confident that there are increased opportunities for women in business who utilize her personal branding methods. She is the founder of the Magnificent Women Organization and was recently featured in an interview about the tour on Atlanta's NBC Television affiliate WXIA-TV, on the show "Atlanta & Company." The tour kicks off September 26 with a half-day conference in each of the following eight cities: Atlanta, New York, Princeton, San Francisco, Los Angeles, Chicago, Boston, and Washington, DC.
About Ameriprise Financial Services:
Ameriprise Financial, Inc. is a leading financial planning and services company with more than 12,000 financial advisors and registered representatives that provides solutions for clients' asset accumulation, income management and insurance protection needs. The company's financial advisors deliver tailored solutions to clients through a comprehensive and personalized financial planning approach built on a long-term relationship with a knowledgeable advisor. The company specializes in meeting the retirement-related financial needs of the mass affluent and affluent. Financial planning services and investments are available through Ameriprise Financial Services, Inc., Member FINRA and SIPC. For more information, visit Ameriprise.com.
*The Ameriprise rebate requires post-conference complimentary initial consultation with a qualifying Ameriprise Financial Advisor.
###