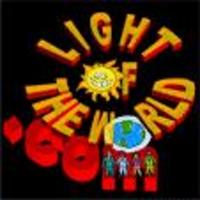 And even though I discovered the energy savings apart from Mark, my main reason for designing in black is because black pages are more elegant.
New York, NY (PRWEB) September 20, 2007
Gregory GOrDon; four time International Association of Webmasters and Designers Golden Web Award winner for his web site @LightoftheWorld.com has turned it into the world's most energy conscious shopping site. The site which has always featured a black background is in its fifth incarnation as a black background Amazon.com affiliate store that goes by the name of The Good Works Shop. According to recent arguments, sites with a black background can save enormous amounts of energy
The first Google powered black background site, Blackle.com, has already saved over 200,000,000,watt hours of electricity in about six months and has listed @LightoftheWorld.com as the first black Amazon.com site. The sites have traded reciprocal links. The site is called @LightoftheWorld.com because visitors can also get a free Email account with their Username@LightoftheWorld.com. While viewing Email in their inbox the pages will be displayed with a black background, provided they use the Classic Email feature.
The fact of the matter is that Blackle.com's current Alexa ranking is in the 8,000 range. That means that (and correct this if wrong) within six months if all the sites with a higher ranking were to switch, more than 1.6 terawatts of electricity would be saved. That does not count the fact that as you go down in number and higher in ranking the hits grow exponentially. And consider this, there are now more than 100,000,000 web sites.
"I may possibly make a lot of money with this venture," says GOrDon. "But unlike the creators of Blackle.com who started their site after Mark Onktush stunned the Internet community with statistics showing that a Black Google could save a lot of energy, I have been designing all of my web sites with a black background for more than ten years." He adds, "And even though I discovered the energy savings apart from Mark, my main reason for designing in black is because black pages are more elegant."
Gregory GOrDon has a Bachelor of Science degree in International Environmental Science, Public Policy Analysis from Cook College of Rutgers University: 1980, and studied law for two years at Boalt Hall of the University of California, Berkeley. He has invented his own light form, The Dynamic Light Reflection which creates laser-like-light from a black balloon. And he has appeared on numerous television and radio shows such as The Morton Downey Jr. Show and The Howard Stern Show.
Visitors to the store are urged to first look at the featured products and then visit apparel where there are numerous led belt buckles that display messages. In addition GOrDon surmises that were everyone to do at least part of their grocery shopping shopping through his site several unnecessary trips to the grocery store would be eliminated, saving gas and enhancing environmental quality. His reasoning is that whether or not you go out, the delivery men are making rounds every day and an extra stop for them along a route will not make much of a difference while a complete trip by you would.
###