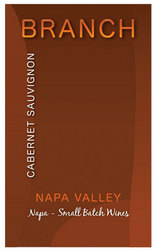 San Francisco, CA (PRWEB) September 20, 2007
After spending much of his life taking oil samples and grading gasoline, new winemaker now takes barrel samples and pours vineyard soul. Small lot winemaking has always been big in Europe. The trend is growing in the U.S.
Jonathan Branch remembers hearing the old man say it first. He was sitting at a cafe table in a small town in Italy. The old man said the word "Animae" to the waitress. He was describing a wine to her. After the man left, Jonathan asked the waitress what "Animae" meant, and she said "soul". The wine had soul. He instantly new that he wanted to make wine. Wine that had soul.
Jonathan had worked for 17 years with Britsh Petroleum. Taking crude oil samples and grading finished gasoline. Work allowed him to travel the world, and he had his first experience with a great wine from the Alsace region while visiting Paris. It changed his life.
Paris was a long way from the hard and violent streets of the fifth ward in Houston, Texas. He considered himself lucky to make it out. But many of the older folks who lived in the fifth ward were transplanted farmers, and they also knew about "Animae". They grew much of their food in their backyard.
So what does a person with a great job do when he falls in love with the idea of making his own wine ? He quits. Volunteers to work at a co-op winery shoveling grape skins, sorting the spiders from the fruit, and doing punchdowns until his arms are about to fall off. In doing this, some of the best winemakers around gave up their knowledge, and allowed Jonathan to source some excellent fruit from Napa, and produce his first wine. A 2005 Cabernet Sauvignon. Which is aptly titled Branch Cellars "Animae"Blend."
Jonathan Branch has no regrets about leaving the 90 octane tests, and hopefully scoring some 90 point reviews of his wine. He knows African -American winemakers are rare , and small production wines are just starting to catch on, but he believes people are coming back to things that are made with a little love, and a little "Animae."
2005 Branch Cellars "Animae" Cabernet Sauvignon
A blend of 95% Cabernet Sauvignon and 5% Petit Verdot; this desirious red wine truly has soul. Aromas of blueberry, cocoa, and tobacco are featured prominently on the nose. The palate delivers mouthwatering, fruit forward, flavors of black cherry, cocoa and subtle mineral notes that compliment this red's soft tannins. --Tom Dinardo of WineSquire
###