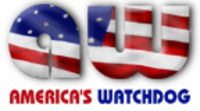 corporate executives may have withheld vital information from shareholders hoping they could somehow get out of their precarious situation
Washington, DC (PRWEB) September 25, 2007
Americas Watchdog is one of the leading private consumer advocacy & consulting groups in the United States focused on mortgage lending issues, predatory mortgage lending, shareholder issues, residential construction defects and residential construction work conditions. Americas Watchdog is seeking law firms to assist consumers, in light of the current real estate disaster. (http://AmericasWatchdog.Com ) According to Americas Watchdog, "we have never seen a bleaker climate for millions of consumers who were cheated by their mortgage lender or their bank. We have never seen a bleaker climate for millions of US consumers who purchased a defective or unsafe home from a regional or national homebuilder. We have never seen a bleaker climate for the millions of US citizens who own stock in mutual funds or who have a pension fund that invested in mortgage backed securities". Corporate greed has led us to this grim reality and something needs to be done to correct so many wrongs to the consumer". Because Americas Watchdog is not a law firm, and as such unable to render legal opinions; they think its time to call in legal experts and law firms from around the country that can help correct the situations now faced by literally millions of US citizens. As seen by Americas Watchdog there are four keys areas that need to be addressed:
Predatory Mortgage Lending: Millions of US citizens were over charged or cheated when they obtained a new mortgage or when they refinanced the existing home loan". Many of these borrowers had perfectly good credit, and as such they should have received reasonable pricing on their mortgage; instead they were gouged. According to Americas Watchdog, " some of the key problems are junk mortgage fees, "yield spread premiums" (a kick back for increasing the borrowers interest rate) that were improperly disclosed, duplicitous pre-payment penalty information (the note says there is no pre-payment penalty, then a "note rider" says there is a pre-payment penalty), or title companies in bed with national homebuilders over charging the homeowner with title insurance related fees ("as an example a consumer pays $1000 to a homebuilder for a title insurance policy that then gets sold to a real title insurance company for $300"). Americas Watchdog needs established law firms in each state to help consumers with these and other related predatory mortgage lending issues, either as class actions or as individual cases. These problems exist in every state and affect millions of US homeowners.
Shareholders of stocks in national homebuilders, banks and mortgage bankers were in many cases sold a bill of goods by corporate executives. Either the executives did not give clear information in the quarterly conference calls, or they did not give clear information in their 10-k quarterly reports. Most housing, real estate sector or mortgage related stocks have fallen since the first of the year. According to Americas Watchdog, "corporate executives may have withheld vital information from shareholders hoping they could somehow get out of their precarious situation". As a result of this, shareholders, pension funds and some mutual funds are now at risk".
Because many national or regional homebuilders used undocumented workers to build much of new residential construction in the Southwest, Southeast, Northeast, Texas & Colorado and because many of these workers could not read or write English; millions of US consumers now live in what could be a defective or even unsafe new home. According to Americas Watchdog, "we need legal specialists in construction defect law to assist possibly millions of US citizens who purchased a possible defective or unsafe home".
There is no possible way that Wall Street investment bankers selling real estate mortgage backed securities portfolios were not complicit in the possible fraud. Americas Watchdog believes investment bankers need to be held accountable for selling pension funds and mutual funds poor quality, or over inflated mortgage backed securities. During the peak of the housing "boom", Wall Street investment bankers recorded record profits.
Americas Watchdog needs to identify individual attorneys that will assist millions of individual homeowners who were possibly cheated, and they need larger plaintiffs law firms to go after the larger mortgage bankers, banks, title insurance companies, homebuilders and investment bankers for possible wrong doing. In the opinion of Americas Watchdog, "these will turn out to be the largest cases of fraud in US history, and we want to help build legal teams in each state and nationally to address these very serious issues". Law firms are welcome to contact Americas Watchdog anytime at 866-714-6466 or they are welcome to visit their web sites at Http://AmericasWatchdog.Com
###