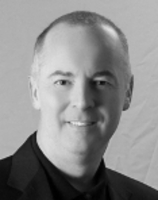 Make sure that the weight loss expert you choose is a board certified hypnotist.
Boston, MA (PRWEB) October 11, 2007
"Don't do what celebrities do when it comes to weight loss," is the message from board certified hypnotist and weight loss expert, Tom Nicoli. Nicoli has developed, "Not Another Diet," a simple, effective weight loss CD set, to help people avoid the traps of ineffective weight loss programs tied to celebrity endorsements. Nicoli's weight loss CDs are ranked 5 of 5 stars by Harvard professor Jean Fain in a report published by Shape Magazine.
When singer and pop celebrity, Janet Jackson announced this week that she was writing a book about her struggle with yo-yo dieting, weight loss expert Tom Nicoli, just shook his head. "Reading about the weight loss struggles of Janet Jackson, Kirstie Alley, Oprah, or any other celebrity, may make you feel like someone shares your problem. But it won't do anything to help you change the behavior patterns that cause you, personally, to be overweight. The solution to successful weight loss is not another diet."
Tom Nicoli, one of the most respected names in the field of weight loss hypnosis, achieved national recognition when NBC's Dateline followed the success of a Massachusetts pastry chef who used Tom Nicoli's weight loss program to lose pounds before his high school reunion. Nicoli, a board certified hypnotist, published author and public speaker, has shared his weight loss hypnosis program all over the world, speaking to doctors and students at Harvard Medical School, and working with a client list that includes an Arabian Sheik in Dubai, professional athletes, and thousands of individuals in over 30 countries.
Nicoli explains that celebrities gain a lot of publicity when they achieve rapid weight loss, but as long as they depend on personal chefs and personal trainers to police their lifestyle for them, they will stay stuck on the weight loss-weight gain roller coaster. "Celebrity endorsements may attract lots of attention to a weight loss program, but no two people gain weight for the same reason. A weight loss hypnosis program works because it enables you to change the behaviors that are rooted in your unique thoughts and your life experiences."
Certified by the National Guild of Hypnotists, Tom Nicoli, points out that your chances for successful weight loss using weight loss hypnosis are only as good as the hypnosis professional with whom you work. "Make sure that the weight loss expert you choose is a board certified hypnotist." Nicoli points to Goen Technologies, manufacturer of the diet pill, TrimSpa, as an example. "For years Goen Seminars lured people with the promise of a weight loss hypnosis program, only to try to sell them diet pills after they got them in the seminar. Just this year, the FTC ordered Goen, along with several other diet pill companies, to pay millions of dollars in fines for misrepresenting their products."
Professor Jean Fain of Harvard Medical School says, "Tom Nicoli has created a dramatic, affordable and effective weight-loss CD set." Nicoli, who maintains a private practice, is the founder of the New England Institute of Hypnosis, and is a hypnosis weight loss trainer for other certified hypnotists, created his CD program, called 'Not Another Diet,' to help people lose weight even when one-on-one hypnosis was not available to them. The purpose of the Not Another Diet weight loss CDs is to make it easier for people to make healthful food choices and to exercise more. Nicoli acknowledges that most people would rather believe in a magic weight loss pill instead of healthy diet and proper exercise, but says, in the end, unlocking the potential of your own mind to change bad habits is better than anything touted as a magic cure.
About Tom Nicoli, BCH, CI, OB
In addition to being a board certified hypnotist, published author, public speaker, member of the National Guild of Hypnotists Advisory Board and founder of the New England Institute of Hypnosis, Tom Nicoli is the founder of World Hypnotism Day. He is available for media interviews at 617-605-0443.
# # #