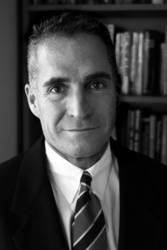 Oakland, CA (PRWEB) October 12, 2007
Kit Powis has joined 511 Rideshare as the new communications manager. In this capacity, Powis will manage all marketing, media relations and advertising for the 511 Regional Rideshare Program rideshare.511.org. Powis comes to 511 Rideshare with an extensive marketing background in advertising, real estate and retail services. He most recently worked as the Creative Director of Marcus & Millichap.
"Transitioning to ridesharing gives me the exciting opportunity to advance an essential environmental message and promote a cost saving service to Bay Area residents," said Powis. Passenger vehicle emissions are the biggest source of air pollution in the Bay Area. Commuters across the nine-county region travel an average of 149 million miles per day, and generate some six tons of greenhouse gases.
In a January 2007 survey of the 511 RideMatch database by the University of California, Berkeley, respondents said the best features of carpooling and vanpooling included saving money on gas (24%), use of carpool lanes (19%), and a reduced impact on the environment (10%). The most popular carpool incentives included financial subsidies (24%), help finding a carpool or vanpool (17%) and a guaranteed ride home in an emergency (16%). "Bay Area commuters are encouraged to log onto rideshare.511.org/calculator input their own commuting details and receive an immediate calculation on how much they could save by ridesharing," added Powis.
With a RideMatch service database of more than 14,000 San Francisco Bay Area people, 511 Rideshare helps commuters find other drivers to carpool or vanpool together. 511 Rideshare also advises and assists Bay Area companies in planning and formulating customized employer-organized commute programs. Its mission is to reduce traffic congestion, clean the air, and reduce greenhouse gas emissions.
511 Rideshare is a free web/phone service funded by grants from the Federal Highway Administration, U.S. Department of Transportation, the Metropolitan Transportation Commission, the Bay Area Air Quality Management District and county congestion management agencies. Qualifying carpools can cross Bay Area toll bridges free of charge during commute hours, and those new to ridesharing may qualify for financial incentives or subsidies. For more information, visit the Rideshare page at 511.org.
###