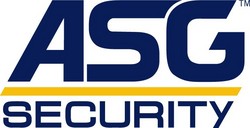 Beltsville, MD (PRWEB) October 29, 2007
Alarm Security Group, LLC ("ASG Security"), one of the largest electronic security companies in the United States, announced today that it has completed a recapitalization transaction with Parthenon Capital, a leading private equity firm based in Boston and San Francisco. The transaction received regulatory approval and was completed on October 26, 2007. Proceeds from the transaction were used to repurchase shares held by Waud Capital and Northwest Capital Appreciation and to provide growth capital for future expansion. ASG Security's existing management team, led by Chief Executive Officer Joe Nuccio, will continue to lead the company. Senior management invested alongside Parthenon Capital in the transaction and will be significant shareholders in the company going forward.
ASG's Chief Executive Officer, Joe Nuccio, stated that, "In the last five years, ASG Security has grown into a premier electronic security company with leading operations in a number of regions across the country. Our goal in the next five years is to continue providing the highest level of service to our commercial and residential customers while expanding our capabilities into contiguous markets and new product areas. The investment being made by Parthenon Capital is a great opportunity for the continued growth of ASG in the markets we serve today and will facilitate our expansion into new operating regions. We are excited to have Parthenon as our strategic partner and look forward to working together to achieve our goals."
David Ament, a Partner at Parthenon Capital who is involved in the firm's business services investments, commented, "We are very excited to have the opportunity to partner with Joe and the team at ASG Security. The electronic security market has many attractive fundamentals, but companies must have operational expertise and execution discipline to be successful. We are very impressed with ASG's operating model and the team's deep expertise in the market. We're excited to be part of the company's growth going forward."
ASG Security was represented by BarnesAssociates in the transaction. CapitalSource, ASG Security's longstanding credit partner, arranged financing for the transaction. "We are pleased to continue to work with CapitalSource as our debt solutions provider," said Nuccio.
About ASG Security:
Headquartered in Beltsville, MD, ASG Security is a super-regional electronic security and monitoring company with full service operations in the Mid-Atlantic region and throughout the State of Texas. Recognized as the 15th largest U.S. electronic security provider, ASG designs, installs, monitors and services security systems for the commercial/industrial, government and residential market sectors. The company provides a full array of solutions including video surveillance, access control, monitored fire and intrusion alarm systems to more than 77,000 customers. For more information, visit http://www.asgsecurity.com.
About Parthenon Capital:
Parthenon Capital is a leading mid-market private equity firm based in Boston and San Francisco. Parthenon utilizes niche industry expertise and a deep execution team to invest in growth companies in service industries. Parthenon seeks to be an active and aligned partner to management, either through recapitalization transactions or by backing new executives. Parthenon has particular expertise in business services, financial and insurance services and healthcare, but seeks any service, technology or delivery business with a strong value proposition and proprietary know-how. Parthenon's 25 person investment team has deep experience in corporate strategy, capital markets and operations, enabling the firm to pursue complex, multi-faceted value creation opportunities. For more information, visit http://www.parthenoncapital.com.
###