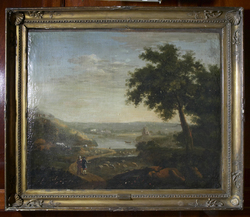 Many of the items consigned for auction are one-offs and this sale is unique in every respect. No sale of such a private collection of national importance has ever been held before, and we imagine significant interest in the event
Dublin, Ireland (PRWEB) November 1, 2007
Fine Irish Art Sale - a rare find included as lLeading auction house, Pro Auction, are delighted to be exhibiting a collection of art works on behalf of a private corporate collector, at the eighth Art Ireland art fair which takes place in the Main Hall RDS, Dublin from the 16th to the 18th of November 2007. The event is open to the public to view and purchase from a selection of paintings, sculptures and furniture. The collection will be displayed on stand Q32 in the main hall gallery.
The Collection which has been developed over the past 100 years, with individual commissioned works and acquired pieces. The Collection includes several hundred works of art and is divided throughout its properties around the world. The emphasis in the Collection is an eclectic mixture of both contemporary and traditional art, which includes painting, sculpture, works on paper, photographs, ceramics and fine furniture.
The Collection contains works of art by a wide range of artists, which together show the vibrancy and variety of Irish artistic life and heritage, these works are primarily by Irish artists, and they range from the Eighteenth century to the present day.
The exhibition will be a precursor to a full auction to be held at The Connaught Suite The Burlington Hotel, Upper Leeson Street, Dublin 4, Ireland on November 24th & 25th, features of this important sale will include works by Ann Yeats, Richard Kingston, George Campbell and a rare John Butts painting.
The paintings consist of oil on canvas,watercolours and a fantastic portfolio of artists including; R S Moseley, John H Bellamy, A J Drysdale, Gerard Marjoram, T R Miles and Millson Hunt, to name but a few.
This is a most important sale of Irish Art and will appeal to private and corporate collectors alike.
Commenting on the significance of the sale, Simon Rose, Director of Pro Auction, said, "Many of the items consigned for auction are one-offs and this sale is unique in every respect. No sale of such a private collection of national importance has ever been held before, and we imagine significant interest in the event"
The sale will be live on the 24/25th November with online bidding via The Antiques Trade Gazette
portal http://www.the-salesroom.com . Bid on lots and buy online from anywhere in the world at the click of a mouse.
Exhibition Opening Times:
Friday November 16th 12 noon - 9.00pm
Saturday November 17th 11am - 7.00pm
Sunday November 18th 11am - 7.00pm
Stand Q32. Main Hall, RDS, Ballsbridge, Dublin 4, Ireland
###