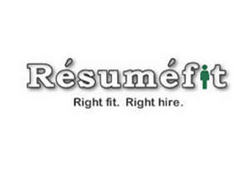 Charlotte, NC (PRWEB) November 1, 2007
Résuméfit and the Center for Applied Cognitive Studies today announced they will host a free webinar entitled Utilizing Science and Technology to Develop the Next Gen Résumé. The hour-long webinar will take place on Thursday, November 8 at 11 a.m. Pacific Standard Time.
Soft skill traits, such as how a candidate handles conflict or pressure, are among the most important workplace personality elements to consider when making a hiring decision. However, soft skills are also the hardest traits to measure and accurately convey in written format.
Both candidates and employers will benefit from the webinar, which will focus on the science and technology behind integrating soft skills into a résumé. Candidates will learn how to gain a competitive advantage, while employers will discover how they can have the ability to make more well-informed candidate selection decisions.
Tom Schmidt, Résuméfit president and founder and Caryn Lee, director of sales and marketing at the Center for Applied Cognitive Studies will host the hour-long webinar. Sign up for the free event today!
About Résuméfit
Résuméfit is founded on integrity, innovation, a ceaseless quest to represent candidates in the most complete and scientific way possible, and to provide hiring managers the ability to reach more objective hiring decisions.
Media Contact:
Tom Schmidt
Résuméfit LLC
(847) 924-2025
tom.schmidt(at)resumefit.com
This press release was distributed through eMediawire by Human Resources Marketer (HR Marketer: http://www.HRmarketer.com) on behalf of the company listed above.
###