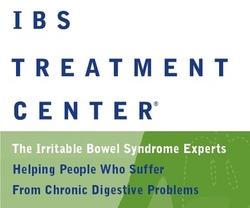 Most people are diagnosed with IBS after basic testing rules out more serious conditions
Seattle, WA (PRWEB) November 6, 2007
The holidays can be tough for the 20 million Americans diagnosed with Irritable Bowel Syndrome (IBS) and for the tens of millions that have the symptoms but haven't been diagnosed. IBS often interferes with personal life, family gatherings and the enjoyment of holiday meals together. The holidays can be stressful enough without having to worry about digestive problems.
Fortunately, successful treatment for IBS and related digestive disorders is available at the IBS Treatment Center in Seattle. Founded by physician and author Dr. Stephen Wangen, the IBS Treatment Center is the first and only clinic of its kind, designed for the sole purpose of diagnosing and successfully treating the underlying causes of irritable bowel syndrome.
Dr. Wangen states that "Traditional diagnostic tests are simply inadequate for detecting the majority of the causes of IBS. Resolving IBS takes considerable interaction with the patient, specialized lab tests not commonly performed, and patient-involved treatment - all of which fall outside today's typical medical practice. The IBS Treatment Center's unique approach combines highly specialized testing with extensive doctor-patient interaction resulting in a very high success rate."
"Most people are diagnosed with IBS after basic testing rules out more serious conditions," continues Dr. Wangen, author of The Irritable Bowel Syndrome Solution. "Then they are basically sent on their way, with advice to reduce stress and increase fiber, and maybe a prescription for a medication to limit their symptoms. The standard message is 'be glad it's nothing worse.'" As a result, many people live with the problem for years, along with the discomfort, anxiety and embarrassment that come with it.
But new research reveals that a host of conditions can cause IBS. The key is figuring out which ones are relevant. Treating the cause or causes affecting an individual then leads to the end of his or her IBS, as patients of the IBS Treatment Center know. The IBS Treatment Center's extremely high success rate is based on identifying and treating the various causes of IBS, including food intolerances, allergies, bacterial imbalances, and yeast (Candida) overgrowths. By performing the right kinds of tests and identifying which cause or causes are active in the individual patient, successful treatment is made possible.
The holidays, with increased social interaction, social eating and drinking, and family gatherings can be hard on your digestion. However, it doesn't have to be that way. The IBS Treatment Center can help you make the season much more enjoyable, and the future as well.
The IBS Treatment Center is located in Suite 1220 of the Nordstrom Medical Tower at 1229 Madison Street, Seattle, Washington, and sees patients from around the USA and beyond. The Center is open Monday through Friday from 9 am to 5 pm; 206 264-1111. For more information about IBS, the IBS Treatment Center or The Irritable Bowel Syndrome Solution, visit IBSTreatmentCenter.com.
About IBS
IBS is defined by symptoms that include: abdominal pain, diarrhea, and/or constipation and may include gas, bloating, and other symptoms. It affects up to twice as many women as men, and is second only to the common cold as a cause for worker absenteeism. Up to 20 percent of the population suffers from IBS, according to the National Institutes of Health. A collection of relevant peer-reviewed research on the causes of the symptoms that make up IBS is available at Innate Health Foundation - Research.
About Dr. Stephen Wangen
Dr. Stephen Wangen is a state licensed and board certified physician. He received his doctoral degree in naturopathic medicine from the internationally renowned Bastyr University. He specializes in digestive disorders and food allergies and has first-hand experience with IBS, having been diagnosed with it in 1994. He subsequently was cured of his digestive problems after discovering that he was gluten intolerant. Due to a long history of success in treating common digestive disorders and the tremendous need for a clinic focused on the treatment of digestive disorders and irritable bowel syndrome, he founded the IBS Treatment Center in 2005, where he serves as the Chief Medical Officer.
Dr. Wangen serves on the Board of Trustees for the Gluten Intolerant Group of North America, a nonprofit organization dedicated to supporting and advocating for people with gluten intolerance. He is also the Research Director for the Innate Health Foundation, a public charity devoted to supporting the IBS and food allergy communities through education, research, and financial support.
###