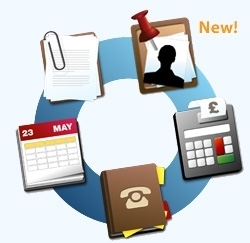 We have found Business IT Online a brilliant resource as we have been able to create invoices for use in our clinic via the document module. As a new business this facility has been invaluable and enabled us to create a professional image at no cost to us
London, UK (PRWEB) November 9, 2007
Businessitonline.com, the market and technology leader in integrated online business software for start-ups and small businesses, today announced the release of a highly innovative web-based invoicing software application. The new invoicing application uses a WYSIWYG (what you see is what you get) design, to make the task of preparing and sending invoices easier than ever before.
Businessitonline's most recent invoicing innovation is a breakthrough new concept that enables an invoice or credit note to be prepared in a matter of seconds. Going far beyond traditional step-by-step tools laid out in a tabular fashion, the new invoicing tool initially loads as an invoice template and users modify individual sections by clicking on the specific area requiring the change and entering data via a bubble overlay. Once the first invoice has been created, and defaults have been saved, invoices can be created and emailed directly from the online software in seconds. The software is entirely web-based, enabling users to access their company invoices from any computer. Start-up businesses can benefit from a free version of the invoice software.
"Start-up and small business owners don't have the time to spend scouring the web for invoice templates and manually copying and modifying invoices in a word processor or spreadsheet but this is how most are currently operating," said David Cruickshank, Director of Farrellsoft, the software company that owns Business IT Online. "Our goal is to help small businesses succeed by providing online business software and resources that contribute tangible benefits to their working day. We've just made invoicing much easier and much quicker."
"We have found Business IT Online a brilliant resource as we have been able to create invoices for use in our clinic via the document module. As a new business this facility has been invaluable and enabled us to create a professional image at no cost to us," said Jane Bell, Director of the Sussex Travel Clinic, customers of Business IT Online.
The new invoicing application is available to all businesses with an Internet connection, anywhere in the world, for free. Premium accounts also benefit from unlimited invoice and credit note storage and multi-user access. Business IT Online is fully integrated which means that i) data from the invoicing application can be automatically saved in the cash flow module, ii) customer information stored in the contacts module can be automatically pulled into an invoice and iii) reminders can be stored in the calendar module that tell the user when to check that payment has been received.
###