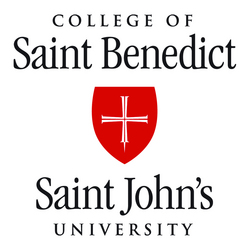 At CSB and SJU, most of the cost for studying overseas is covered by regular student tuition and fees.
(Vocus) November 12, 2007
The College of Saint Benedict and Saint John's University are ranked No. 1 nationally among baccalaureate institutions because of the high number of their students who take part in semester-long study abroad programs, according to the annual report on international education, Open Doors 2007, published by the Institute of International Education (IIE) and released Monday, Nov. 12.
The two schools had 393 students study abroad in what the report called "mid-term duration" programs during the 2005-06 school year, according to data released by the IIE. The colleges' 16 study abroad programs are led by its faculty, very unusual among baccalaureate colleges like CSB and SJU.
The IIE defines mid-term duration as study abroad programs that take place during one semester, one quarter or two quarters. CSB and SJU operate on the semester system.
The report also found that CSB and SJU are ranked No. 4 nationally among baccalaureate institutions for total number of study abroad students with 515 students who studied abroad in 2005-06.
"Students who have studied overseas gain a competitive advantage among employers," said MaryAnn Baenninger, president of CSB. "Taking part in a semester-long program that's led by college faculty is the best preparation for careers in industry and government where an international perspective is valued.
"However, too many college students think they cannot afford the extra cost and time required to study overseas," Baenninger said. "At CSB and SJU, most of the cost for studying overseas is covered by regular student tuition and fees."
Fully 62 percent of CSB graduates and 55 percent of SJU graduates study abroad. Over the past 25 years, CSB and SJU have developed and together operate 16 semester-long and faculty-led study abroad programs in 13 countries. In addition, the colleges mount dozens of short-term and service learning overseas trips.
Saint Benedict and Saint John's have been among the top four undergraduate liberal arts colleges nationally in the number of students participating in international study programs for each of the past four years, according to IIE.
"The colleges have worked diligently over the years to develop and evolve our programs to allow students to participate on a wide scale without delaying their graduation. I am very happy to see that this attention to students' needs is reflected in this year's Open Door report," said Joe Rogers, interim director of international education at CSB and SJU.
"Though we have also seen an increase in the number of students participating in short-term study abroad programs, as is consistent with the national trends, we are very proud of our continued strength with semester-long programs. Our commitment to faculty-led programs brings value to our students and our campuses many times over," Rogers added.
According to Open Doors 2007, 8,614 students from Minnesota studied overseas in 2005-06. Among Midwestern states, Michigan was second with 8,293 students, Illinois third with 8,039 and Wisconsin fourth with 6,318. A total of 223,534 U.S. students studied abroad in 2005-06, an increase of 8.5 percent from the previous year. The total number of American students receiving academic credit for their study abroad has increased 150 percent in the past decade, from fewer than 90,000 students in 1995-96.
The Open Doors report is published annually by the IIE with funding from the U.S. Department of State's Bureau of Educational and Cultural Affairs.
The complete Open Doors 2007 report is available at http://www.opendoors.iienetwork.org.
The College of Saint Benedict and Saint John's University are two nationally leading liberal arts colleges whose unique partnership provides students with a highly engaged and integrated learning experience preparing them for leadership and service in a global society. The student experience is enlivened by Catholic and Benedictine tradition and an extraordinary sense of place and community.
Media contacts:
Diane Hageman
CSB Director of Media Relations
320.363.5748
http://www.csbsju.edu/news
Michael Hemmesch
SJU Director of Media Relations
320.363.2595
http://www.csbsju.edu/news
###