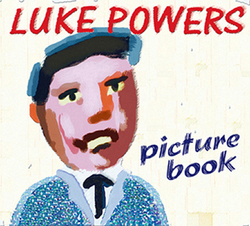 I saw John Kennedy today, he ain't dead like they say; he's driving a pickup truck and he sure looks happy enough.
Nashville, TN (PRWEB) November 19, 2007
The latest Americana "hit" is a quirky song about the 35th president written by singer-songwriter Luke Powers. "I Saw John Kennedy Today" records a close encounter between the songwriter and a very much alive and freewheeling JFK, who has been traveling the country in a pickup truck ever since his supposed "demise."
A music video of the song has just been released in mark the anniversary of the assassination. It is available on YouTube and Radio-Submit.com.
The folk-country song begins: "I saw John Kennedy today, he ain't dead like they say; he's driving a pickup truck and he sure looks happy enough."
Powers allegedly encountered Kennedy as the two were stuck in traffic on Route 66 outside Kingman, Arizona. Kennedy, he said, "was wearing his vintage shades and sure didn't look his age."
As the two continued to speak, Kennedy admitted how he escaped assassination: "In Dallas it was my luck, I snuck out to buy this old truck. My double caught a bullet in the head, and I was free because I was dead." As traffic began to move, Kennedy smiled, waved and drove off into the sunset.
The rest, Powers says, is, or was, history.
Conspiracy theorists agree that while Kennedy sightings are unusual (rarer, say, than Elvis, Hitler, Frodo or Jim Morrison), they do occur occasionally. "I Saw John Kennedy Today" has been featured on the popular Kennedy Conspiracy Website where it has provoked spirited discussion.
Arturo Zapanini, famed Italian post-neo-realist director, directed the Music Video using period images. Zapanini says, "John Kennedy -- he was your only beautiful President -- the rest are so ugly." He admits, "I don't understand this song -- that Kennedy is alive. It's craziness!"
The CD Picture Book was named CD of the month by Radio Leith in the U.K. French Radio Isa's Mike Penard has applauded the CD's "beautiful songs, good sound ... and a voice." Henry Hallett, DJ of KXCI's Simple Folk writes: "What can I say ... it's great."
DJ Eddie O'Strange of New Zealand says: "A great album -- how can it not be with a song like "I Saw John Kennedy Today.'"
Doug Cornell of AMP3.com has written of the song: "This is a true story. Luke Powers says so and I believe him. I don't want to give away the rest of the story, but if you like simple roots-rock melodies and a good yarn, then this song is for you. Powers sings in a pleasant folk style, and the accompanying guitars, mandolin, and percussion are thoroughly enjoyable. Download if you'd like clever folk music."
Nikki Rossiter of http://www.rambles.net declares that Powers writes "songs that, with time and exposure, could become folk music of tomorrow."
The song was produced by Powers' friend and musical collaborator Tommy Spurlock in Spurlock's train-car studio in Nashville. Spurlock has produced Rick Danko, David Olney, Jon Wayne and Chip Taylor, and played with George Jones, Rodney Crowell, The Band, Roseanne Cash and others. Powers and Spurlock have previously collaborated as the Spicewood Seven on the celebrated protest CD "Kakistocracy" (literally, gov't by the least honest and competent).
Powers reports that he is thrilled that his song is getting international airplay and thousands of downloads. But he insists, "this isn't about downloads -- this is about getting the truth out there."
ABOUT LUKE POWERS -- Luke Powers is a college professor with a Ph.D. in English from Vanderbilt University and M.A. in Folklore from the UNC-Chapel Hill (which he attended on a Morehead Scholarship). Powers has collaborated with such Music City luminaries as Brian Ahern (producer of Emmylou Harris, George Jones and Johnny Cash), Tommy Spurlock (Rodney Crowell, David Olney, Chip Taylor), Garth Hudson of The Band, as well as Mark Collie and Earl Bud Lee (co-author of "Friends in Low Places"). He has also worked with his brother Sam Powers (Superdrag, Guided by Voices). He describes his songwriting style as "Music Row, from the gutter's point of view."
# # #