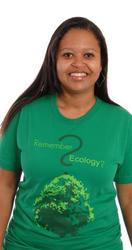 We believe that there is a market for promoting love and will seize the opportunity to make professing Love as cool as the iPhone.
San Antonio, TX (PRWEB) November 26, 2007
Change-making love-inspired messages and art presented on American Apparel T-shirts have just been released into the world of wearable arts. LoveElectra.com has commissioned a new line of eye-catching designs that enlists the power of love with organic cotton T-shirts, Korean, Czech and Swarovski optics, and inspiring imagery by international artists. The shirts promote love of self, others, nature, and spirit in a style intended to both embolden the wearer and to attract the attention of passersby.
LoveElectra.com master artists come from Russia, Saudi Arabia, India and the U.S with over thirty years of experience. Their designs are studded with Korean, Czech and Swarovski optics by a crystal designer who creates for Hollywood celebrities and upscale boutiques. Color psychology is also enlisted to trigger positive emotions of happiness, energy, openness, love, and calm.
"We aim to express Love in a dynamic 'electric' kind of way. We see love from an 'amped up' Flower Power kind of perspective. We want and need to be bold when proclaiming love in today's world, so we showcase our messages fashionably," says owner Kevin M. Vidal.
Vidal seeks to "make love cool again," so the LoveElectra.com organic cotton T-shirts and other products proclaim messages boldly and stylishly. Inspirational messages such as "Ignite Hearts, not Bombs," "Within Reach," and "United Planet," are highlighted with the strategically placed sparkle of Czech, Korean and Swarovski optics and displayed on sought-after T-shirts produced in Los Angeles at the American Apparel factory.
In a January 4, 2007 article in The Economist, American Apparel owner Dov Charney refers to his youthful customers as the 'world metropolitan culture'; it is just this demographic Vidal seeks to reach with his wares:
"We believe that there is a market for promoting love and will seize the opportunity to make professing Love as cool as the iPhone."
LoveElectra.com also carries features like a newsletter, daily horoscope, and a question of the month. Domestic shipping is free, and during the holidays, shoppers will receive an additional discount by entering the code "holiday." Finally, all pre-release limited edition tees are on sale at 40%-50% off.
For more information about the products or the community, please visit loveelectra.com.
Love Electra was created to propagate the perspective of living a life guided by Love. It features American made clothing products and an e-community for those seeking non-religious, non-political inspiration. When his family was affected by Hurricane Katrina, owner Kevin M. Vidal was inspired to form Love Electra to "negate the negative" by addressing today's violence and division with messages of love, faith and hope. Vidal now dedicates his time and resources to making his contribution to "increasing the peace."
###