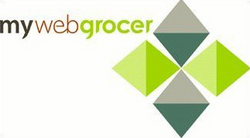 We Make Online Shopping Work
Colchester, VT (PRWEB) November 21, 2007
Life for new parents just got a little easier, and customer communication just improved for the customers of ShopRite supermarkets. MyWebGrocer of Colchester, VT and ShopRite of New Jersey announced the arrival of ShopRite.MyBaby.com, a grocery social networking site for parents. ShopRite.MyBaby.com is a place where parents can organize, share, discuss, and find things to do with their kids. ShopRite.MyBaby.com was launched October 31, 2007.
Rebecca Roose, Marketing and Account Manager for MyWebGrocer, said, "ShopRite.MyBaby.com is about building bridges. As anyone who's been a parent knows, information and advice are critical, especially when you have an infant, so we're building an e-bridge for parents to use with each other to share information. In addition, we're building a bridge between these parents and ShopRite, who can use the site to let parents know what child-oriented specials are available at their online store. And we're building a bridge between consumer products goods companies (CPG's) who advertise on this site, and these customers. ShopRite.MyBaby.com fosters a genuine back-and-forth dialogue between the CPG's and the parents who use and rate, their products."
MyBaby.com differs from other parenting social networking sites by aggregating a full range of information and networking possibilities for parents, such as advice, blogging, photo and video sharing and organizing, personalized homepages, event listings and grocery shopping.
Vice President of Sales, Curt Alpeter added, "We are excited to have ShopRite, with over 200 store locations, join the MyBaby social networking platform. ShopRite.MyBaby.com will drive loyalty and conversations within the affluent Northeast.
"By providing a forum for parents to meet and share, ShopRite.MyBaby.com helps us engage our customers in the all-important dialogue about raising healthy kids," stated Joe Colalillo, chairman and CEO of Wakefern Food Corporation, the marketing and distribution arm for ShopRite. "The site gives us one more chance to provide information and convenience to our customers."
Some facts about social networking:

Outside of search engines, Social Networking sites account for more Web traffic than any other type of Web sites.
Social networking sites such as Google's You Tube and News Corp.'s MySpace.com have begun displacing portals such as Yahoo as the new home base for Internet users.
Two-thirds of all U.S. economic activity is influenced by shared opinions about a product, brand or service
Linked consumers are like-minded, and like-minded consumers tend to buy the same products.
Some facts about the buying power of moms:

Moms control 1.7 trillion dollars in US spending annually.
Moms control 80% of all household spending.
Moms on average spend more time online then watching TV, reading magazines and listening to the radio combined.
For more information about ShopRite's social networking site, please go to ShopRite.MyBaby.com
About ShopRite:
ShopRite supermarkets are members of Wakefern Food Corporation, a retailer-owned cooperative with stores throughout New Jersey, New York, Pennsylvania, Connecticut, and Delaware. ShopRite serves more than 4 million customers each week. A long time supporter of community efforts, ShopRite has been named the New Jersey Corporate Philanthropist of the Year by the Community Foundation of New Jersey. America's Second Harvest Food Bank Network also has recognized ShopRite as the Grocery Distributor of the year for its ShopRite Partners In Caring program, a year-round initiative dedicated to fighting hunger in the communities served by ShopRite. Since its inception, ShopRite Partners In Caring has donated $15 million to more than 1,400 charities.
About MyWebGrocer:
MyWebGrocer has been helping grocery retailers find profit in the online shopping world since 1999. Based in Colchester, Vermont, MyWebGrocer is the industry leader in providing web services solutions to 80 grocery chains such as Lowes, ShopRite, Brookshire Grocery, King Kullen, and Heinen's. "We Make Online Shopping Work" is the company's slogan. Founded by Rich Tarrant, MyWebGrocer institutes e-commerce programs, provides web site design, hosting, creates e-mail campaigns, and furnishes online circulars and recipes for more than 80 leading grocery chains. For more information please visit http://www.mywebgrocer.com
###