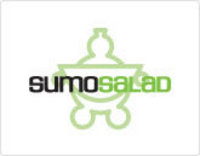 SumoSalad is all about living and eating well which our franchisees love, as they can combine a personal lifestyle choice with a profitable business that they own and manage themselves
Sydney, NSW (PRWEB) November 26, 2007
Inspired by the famous cuisines from Greece, Italy and Asia, SumoSalad has expanded its salad menu to include three new salads. The SumoSalad menu now includes the Pesto Chicken Avocado and Fetta salad, Vietnamese Chicken and the Tzatziki Lamb salad. These limited edition salads will be available nationwide in Australian stores until the end of March 2008.
From its humble beginnings in 2003, SumoSalad is fast revolutionising the health fast food franchise industry by inspiring Australians to replace fatty foods with more nutritious choices. With currently 44 stores trading throughout Australia plus international stores in Dubai and most recently the UK, SumoSalad is forging a path of continued expansion.
"SumoSalad is all about living and eating well which our franchisees love, as they can combine a personal lifestyle choice with a profitable business that they own and manage themselves," said Luke Baylis, Director for SumoSalad.
"The fact that SumoSalad is an Australian brand and not one of the large overseas junk food giants, also appeals to many of our franchisees," he added.
According to Min Chua and Angela Ramsay, franchisees of SumoSalad Myer Centre Adelaide (the first SumoSalad store in South Australia), after their initial decision to run their own business, they looked at different franchises for about a year and a half before finally choosing SumoSalad.
"What attracted us to SumoSalad was the concept of serving healthy food attached to a young, fresh and national brand, as well as the professionalism of the franchisors," said Min.
"We have been open for just over four months now and while it was hard work in the beginning, we have found the experience very rewarding. In fact, we've decided to purchase a second store that will begin trading by the end of the year."
For anyone looking for a franchise for sale, we would definitely recommend SumoSalad."
Currently there are numerous SumoSalad franchises available to purchase across Australia and overseas, so if you've ever wanted to be your own boss in a successful business you genuinely believe in, then SumoSalad could be the fast food franchise opportunity you've been looking for.
In addition to being very affordable, the other benefits of owning a SumoSalad franchise over other franchise businesses include: a higher return on investment; being part of a young, fun and unique Australian company, and buying into the lucrative growing health industry.
As well as the impressive incentives offered to franchisees, SumoSalad has been awarded numerous industry accolades including BRW's highly sought after award for the "Fastest Growing Franchise of the Year," something which is great for the overall brand.
For people longing for the flexibility and control that comes with being your own boss, a SumoSalad healthy fast food franchise is a fun, affordable way to make this dream become a reality and is also a chance to offer something unique to their local community.
About SumoSalad:
SumoSalad was founded in 2003 by Sydney-based entrepreneurs Luke Baylis and James Miller and is a leader in the rapidly growing health fast food industry. It offers customers a wide range of delicious and nutritious meals at an affordable price.
The SumoSalad "Design Your Own Salad" concept was one of the first of its kind in the world. From being originally focused on salads, the SumoSalad menu has evolved to now also include Deli rolls, Gourmet Toasted Wraps, Vietnamese rice paper rolls, warming soups and snack options such as muffins, banana breads and smooth yogurt.
SumoSalad has also been awarded with various industry accolades including the BRW's highly sought after award for the "Fastest Growing Franchise of the Year."
###