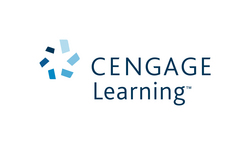 (Vocus) November 27, 2007
WHAT: Why is the Kindle, a new e-book reader, so hot? What do you know about Typosquatting? You don't have time to browse endless online news sources to keep yourself updated with the latest technology trends. With this in mind, CourseCasts from Course Technology give you technology news and trends each week to keep you current. Highlights for this week include:

Meet the Kindle
Student Challenges RIAA
Typosquatting
WHO: Ken Baldauf, the voice of CourseCasts of the Week, is a member of the faculty of Florida State University where he teaches thousands of students each year in computer literacy, management information systems, digital media, and Web development classes. Ken's professional mission is to help students achieve the maximum benefits from the "power of technology."
WHERE: To download this week's audio podcast, please visit http://coursecasts.course.com. Archived CourseCasts are also available via the site as downloadable podcasts, as well as in written script formats.
WHEN: Now available -- anytime, at your convenience!
CONTACT: For more information on CourseCasts, please visit http://coursecasts.course.com or email course.coursecasts@cengage.com. To schedule an interview with Mr. Baldauf, please contact Tomomi Melton at Cengage Learning, 203-965-8694 or tomomi.melton@cengage.com.
CourseCasts audio podcasts and supporting instructor information are delivered weekly by Course Technology, part of Cengage Learning.
###