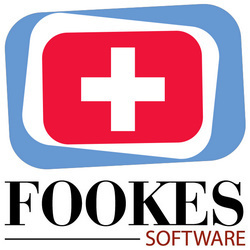 Charmey, Switzerland (PRWEB) November 28, 2007
Fookes Software has announced that Aid4Mail now supports over 30 email clients and mailbox formats including Office Outlook 2007, Windows Mail, and Windows Live Mail, under Windows 95/98/ME/NT4/2000/2003/XP/Vista. Support for Office Outlook includes import and export capabilities for MAPI profiles, PST databases, and MSG files.
Aid4Mail is a sophisticated but easy-to-use tool that can migrate email to a different mail client, export it for viewing through Internet Explorer, MS Excel, and most databases, and archive it to save space or for regulatory compliance. It can merge mail into a single mailbox file, or export it as individual message or text files, and can extract attachments, embedded contents, and email addresses.
Unlike the native import and export features of most email applications, Aid4Mail migrates mail without losing formatting, sender/recipient information, attachments, embedded contents, or message status. This capability is crucial to large-scale migrations. Aid4Mail can process mail folders and files even when they are disconnected from their email client, including those stored on a CD or DVD. It can filter mail by date range, header content, and in the Forensic, Enterprise, and Console versions, by message body content.
Aid4Mail includes powerful archiving features, sending emails to a highly compressed ZIP file. Attachments are extracted, with duplicates removed, and saved in a separate folder inside the ZIP archive. This provides easy access to them without the need for a special utility. Messages are stored in the non-proprietary mbox format, again within the ZIP file, allowing them to be read with any text editor and guaranteeing compatibility with future systems. Aid4Mail can also re-convert these ZIP archives to any other supported target format.
There are four commercial versions of Aid4Mail: Standard, Professional, Forensic, and Enterprise. Each has a variety of licensing options including multi-user and/or site licenses. A Win32-console version of Aid4Mail, which can run from batch files and other applications, is also distributed with certain licenses.
Aid4Mail supports many email applications including all versions of Office Outlook, Outlook Express, Windows Mail, Windows Live Mail, Eudora, Mozilla Mail and Thunderbird, Netscape Messenger, The Bat!, Pegasus Mail, PocoMail, Barca, Opera Mail, Forte Agent, Calypso, Courier, PMMail, FoxMail, EML message files, Mac Mail.app EMLX files, maildir folders, and generic mailboxes based on the mbox format.
Pricing and Availability:
Aid4Mail costs $24.95(US) for the Standard version, $49.95(US) and $99.95(US) for the Professional and Forensic versions respectively, and from $1,999.95(US) for the Enterprise version. Licenses can be purchased securely online at http://www.aid4mail.com , where more information and a free trial version are also available.
About Fookes Software:
Since 1995, Fookes Software has been developing and marketing award-winning Windows tools and productivity software. Clients include government and law enforcement agencies, Fortune 500 corporations (several in the top 10), top universities, and international organizations, as well as individuals and home users world-wide. Fookes Software is based in Charmey, Switzerland.
Press Kit:
Download a copy of our Digital Press Kit , which includes Aid4Mail screen shots, our company logo, and other useful resources.
###