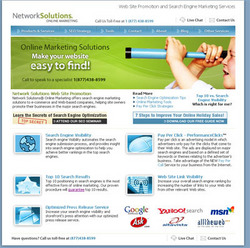 The 12 Days Of An Entrepreneurs Christmas
Herndon, VA (PRWEB) December 5, 2007
Shopping for your favorite entrepreneur can be challenging--especially during the holiday season. While you are thinking that they want outerwear and power tools, what they really want is web site promotion and a personal assistant (at least for a day). Discover what entrepreneurs really want for Christmas during "The 12 Days Of An Entrepreneurs Christmas", a teleconference presented December 12, 2007 by the Wild Women Entrepreneurs, and sponsored by Network Solutions.
"The 12 Days Of An Entrepreneurs Christmas" will share the 12 best holiday gift ideas for entrepreneurs, in order to help "Santa" discover what every business owner needs and wants. This teleconference will talk about great gift ideas for entrepreneurs, including Network Solutions® search engine optimization products. In addition, all attendees will be eligible for exclusive giveaways and special stocking stuffers including free e-books, coupons, audio programs, and more.
"Network Solutions is excited to work with the Wild Women Entrepreneurs to help gift givers figure out what to get their very favorite entrepreneur this holiday season," said Windsor Tanner, Director of Sales with Network Solutions. "The Wild Women Entrepreneurs have developed a roster of 12 great gifts that will make this holiday season shine for every entrepreneur."
This free teleconference will be held on December 12 at 8:00p.m. in each time zone in the U.S. Registration must be made in advance and is limited to 150 registrants per time zone. For more information or to sign up, go to 12WildDays.com. For more information about Network Solutions, go to NetworkSolutions.com
About Wild Women Entrepreneurs
Designed specifically for women who own their own businesses, Wild Women Entrepreneurs is an international community that helps women achieve their full potential in business and in life by providing insights through mentoring, networking, and new learning in a fun way. For more information about the organization or to become a member of The Wild WE, go to TheWildWE.com.
About Network Solutions
Network Solutions, a leading provider of Web solutions and the pioneer of the domain name registration service, offers a full range of Web-related services that includes Web hosting, Web design, e-commerce software, search engine marketing, SSL certificates, e-mail services and domain name registration. Network Solutions draws on 28 years of experience to make it simple and affordable for customers to build and manage an online presence through a one-stop Web solutions provider.
###