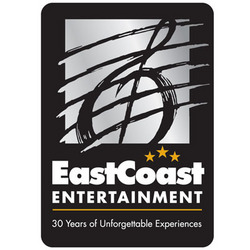 We're seeing a tiny cutback in parties for employees, but not for customers or incentive parties for top-performers
Richmond, VA (PRWEB) December 13, 2007
EastCoast Entertainment (ECE), the country's largest entertainment agency, was featured on Fox Business News' (FBN) new business and social program, 'Happy Hour', on Monday, December 10, 2007. Co-hosts Rebecca Gomez and Cody Willard invited ECE Managing Director and Founder Steve Thomas up to the bar (watch video clip) at the Bull & Bear in the Waldorf Astoria to share his tips for corporate holiday party planning and to explain the trends ECE has been seeing this year.
"This was a great opportunity to reach a very important demographic," said Steve Thomas. "Fox Business News' 'Happy Hour' is a very high-energy business and financial show that targets the young and influential businessperson by mixing business and pleasure immediately following the closing of the stock market. The show is a great concept and we are excited to be part of it."
"We're seeing a tiny cutback in parties for employees, but not for customers or incentive parties for top-performers," Thomas told Gomez and Willard. "Business is better than ever, the parties are getting bigger though they are fewer in number. We're seeing people do really unusual things, like renting out baseball stadiums, and using extreme sports."
"One interesting thing we're seeing is big celebrity entertainers who would normally want a huge production are willing to do smaller, unplugged shows," he continued. "So if someone wanted the Eagles in their living room, the Eagles might do that."
If hired for a party for 'Happy Hour,' Thomas would go all out, "Celebrity entertainment, extreme sports, we'd have seven different rooms with seven different themes."
'Happy Hour,' airs live from the Bull & Bear at the Waldorf Astoria in Manhattan on Fox Business News from 5:00 p.m. to 6:00 p.m. Monday through Friday.
Representing more than 10,000 entertainers and artists across the country, EastCoast Entertainment successfully operates and books entertainment in all 50 states and internationally for private group and social events, as well as for corporate functions, national tours and public-ticketed events.
ECE maintains an impressive line up of exclusive and non-exclusive performers. A recent sampling of acts performing for ECE clientele includes high-profile, national acts such as Dave Matthews Band, Tony Bennett, Hootie and the Blowfish, The Allman Brothers Band, and the Harlem Gospel Choir. Non-musical headliners include Jeff Foxworthy, Kevin Pollak, Bill Cosby and Richard Lewis. ECE also provides a broad array of the most successful and sought-after party bands in the country.
EastCoast Entertainment is the largest, full-service entertainment agency in the country, arranging entertainment and producing events from coast to coast and around the world. The Company operates seven offices and delivers the largest direct resource of exceptional talent and quality production services in the industry. ECE's mission is to make every celebration an unforgettable experience by combining client-centered business practices with world-class talent and comprehensive event production services.
EastCoast Entertainment represents 85 exclusive acts and more than 10,000 non-exclusive acts. With 30 years of experience, ECE has delivered more than 1 million unforgettable experiences with shows spanning the country and the globe.
Contact:
Kristin Maynard
EastCoast Entertainment
(804) 355 - 2178 Office
(804) 353-3407 fax
###