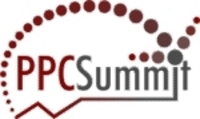 We are thrilled with the positive feedback we have received about our workshops and the level of interaction and participation of the attendees has been incredible
Commerce City, CO (PRWEB) December 14, 2007
PPC Summit announced plans to extend its reach to online marketers in 2008 with educational, interactive two day summits scheduled for cities across the USA, Canada, and London. The Summits will connect thousands of marketing and advertising professionals with leading industry experts who will uncover pay per click marketing secrets and successful campaign management tactics. Based on the growing number of advertisers who are requesting more information about Pay Per Click, PPC Summit has evolved from teaching one day classes to expanding the content and offering 3 focused tracks designed to appeal to beginner and advanced search engine marketers.
Focused on helping advertisers learn the many facets of search engine marketing, the Summit experts ensure that every attendee walks away with the ability to maximize PPC opportunities, out perform competitors, and increase marketing ROI. Attendees have been able to take these campaign strategies back to the office and see instant results. "We'd been doing Google Adwords for the past year. We never received any conversions. We are now receiving 2 - 5 PPC leads per location every day (at a whopping 5 - 10% conversion rate), when we were receiving none before," said Jonathan Praklis, New Horizons Marketing Manager
PPC Summits focus solidly on advertiser education: how to spend less money, more effectively, with better results http://www.ppcsummit.com/agenda.html. "Many of the folks who consider themselves qualified users are shocked at the little things they were not aware of that have been costing them money all these years," said Mary O'Brien, PPC Summit Founder and CEO. "We are thrilled with the positive feedback we have received about our workshops and the level of interaction and participation of the attendees has been incredible," continued O'Brien.
The Summits are designed to remain small, so that attendees have an opportunity to interact with presenters, build peer relationships and gain answers to their most burning industry questions. The speakers have years of experience managing pay per click for clients and share case studies, client tactics, testing results and strategies for successful campaign management. Attendees will also have the opportunity to test drive new cutting-edge search engine marketing solutions like BidHero, a component of the new Lyris HQ integrated marketing platform from Lyris, Inc., that has an integrated approach to optimizing PPC campaigns and ROI. "Whether you are managing 10 or 10,000 PPC campaigns, BidHero automatically imports all campaigns into a single interface so they can oversee campaigns across multiple search engines," said Dan Robbins, Director of Marketing for Lyris, Inc.
The PPC Summit 2008 event schedule is set for Dallas, Boston, Vancouver, London, San Francisco, and Los Angeles. For complete registration details, please visit the PPC Summit web site at http://www.ppcsummit.com/register.html.
To learn more about PPC Summit events, or information about sponsorships and partnerships, please go to http://www.ppcsummit.com.
Contact:
Kelly Larsen
Marketing Manager
PPC Summit
(360) 554-9683 ext. 707
###