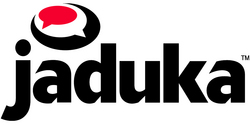 This award ultimately recognizes the importance of Jaduka's technology in today's competitive business environment, and our global leadership in creating voice tools that improve business processes and enhance the customer experience
Dallas, Texas (PRWEB) December 20, 2007
Jaduka (http://www.Jaduka.com) announced today that it has been selected as a winner of the Red Herring 100 Global Award. Based in Dallas, Texas, Jaduka is a leader in helping IT application developers and third party solutions providers harness communications to create more effective business processes.
Red Herring 100 winners and finalists from North America, Europe and Asia of the last three years were eligible for this award. The Red Herring editorial team used a very competitive process to whittle down this pool of 1800 eligible and promising companies to the 100 winners of this first-time award. Evaluations were made on both quantitative and qualitative criteria such as financial performance, innovation, management, global strategy, and ecosystem integration.
"This award ultimately recognizes the importance of Jaduka's technology in today's competitive business environment, and our global leadership in creating voice tools that improve business processes and enhance the customer experience," said Jack Rynes, Jaduka President. "From reducing the cost and inconvenience of customer service on-hold wait times to integrating live voice with software applications, Jaduka is driving the evolution and deployment of communications-enabled business process solutions."
The company's technology lets Internet applications trigger regular telephone calls, automate conferences, manage surveys and other audio files, review calling history and administer account information with virtually any phone. Jaduka's communications-enabled solutions help improve accuracy of business-to-customer interactions, simplify the integration of voice applications with software and online services and reduce the cost of doing business.
The winning companies were announced and celebrated at the Red Herring Global event in Seattle, Washington, on December 4th.
For more information, visit http://www.Jaduka.com.
About Red Herring
Red Herring is a global media company uniting the world's best high technology innovators, venture investors and business decision makers in a variety of forums: a leading innovation magazine; an online daily technology news service; technology research, and major events for technology leaders around the globe. Red Herring provides an insider's access to the global innovation economy, featuring unparalleled insights on the emerging technologies driving the economy. For more information, visit http://www.redherring.com.
# # #