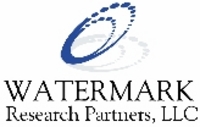 Handling matters with the desired objectivity is especially vital with the passage of this act
Indianapolis, IN (PRWEB) January 9, 2008
In an effort to better protect consumers, the Food and Drug Administration Amendments Act of 2007 (FDAAA) delivers expanded authority to the U.S. Food and Drug Administration (FDA) and commands comprehensive, objective post-market safety and risk-mitigation activities from pharmaceutical, biotech, and medical device companies. Due to the enormity of the new requirements, sponsors seeking to avoid negative consequence and gain competitive edge are looking to independent, highly qualified medical service providers for critical support.
Signed into law September 27, 2007 and effective in 2008 and beyond, the FDAAA revises the Federal Food Drug and Cosmetic Act (FDCA) to include new levels of reporting transparency and additional levels of enforcement power. Under the FDAAA, the FDA will be able to require and enforce post-market safety monitoring—and associated drug-warning and on-air advertisement revisions—that parallels pre-market practices. The FDAAA increases clinical database reporting and information-access requirements -— including the independent centralization and safekeeping of available data -— and permits FDA review of post-market patient information for side-effect trends (in a variety of cases, the FDAAA reinstates user fees to sponsors, re-establishing a prior flow of funding for FDA reviews).
Pharmaceutical, biotech, and medical device manufacturers hoping to adhere to FDA and other federal guidelines for improved, independent monitoring and heightened information protection are finding autonomous -— and, optimally, uniquely advantageous -— solutions from medical service providers. "Handling matters with the desired objectivity is especially vital with the passage of this act," said Dr. Barbara Schneider, head of Watermark Research Partners, providing independent post-marketing safety oversight to the pharmaceutical, biotech, and medical device industry. "Pharmaceutical, biotech and device sponsors now are responsible for comprehensive safety surveillance and oversight on all marketed products. Relying on the right resource will mean meeting FDA demands effectively, and competitively."
Independent providers are able to collect, consider, and analyze data apart from those sponsoring, organizing, and conducting trials or marketing the new products -— a primary intent of the new laws -— through patient and study outcome registries as well as data and safety monitoring boards or data monitoring committees. In the case of product efficacy, worsening conditions, adverse events, regulatory audit, or pending adjudication, independent safety oversight will be an undeniably key resource in meeting the no-bias test.
Despite the immediate implications of the FDAAA 2007, most embrace the legislation as having very positive long-term benefits that go far beyond patient safety. The more sophisticated medical service providers are able to streamline associated processes for their clients -— including data monitoring committees and database development, meeting scheduling and administration, information import/export, secure data management, and rapid analysis/reporting using both FDA and customized forms -— potentially reducing costs and improving efficiencies. The best medical service providers are able to facilitate clients in pursuing proactive efforts, including the ability to funnel real-time clinical and outcomes data to inform coverage/reimbursement evidence and practitioner training, feed customized marketing communications, and fuel future product/business development efforts.
About Watermark Research Partners
Watermark Research Partners bridges the gap between science and the practice of medicine as a reliable, expert liaison to sponsor companies. Watermark provides independent safety oversight to the pharmaceutical, biotech, and device industry including independent data monitoring committees, adjudication panels and clinical event committees during a clinical trial and post-marketing safety surveillance, and patient and study outcome registries, post-market. Because of their expertise and independence, Watermark is able to protect the sponsor company and support any audits by any regulatory agency. With state of the art technology Watermark is able to provide the highest security while providing highly efficient, integrated systems for safety oversight. Watermark's staff combines the most current technological tools and the most acute client service to establish an advantage for every customer. To learn more about Watermark's services, please visit http://www.watermarkdsmb.com or call 888.457.1818.
Forward-Looking Statements
Except for statements of historical fact, the matters discussed in this press release are forward-looking and reflect numerous assumptions and involve a variety of risks and uncertainties, many of which are beyond our control and may cause actual results to differ materially from stated expectations. We undertake no obligation to release publicly the results of any revisions to these forward-looking statements to reflect events or circumstances arising after the date hereof.
###