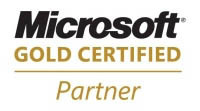 We place tremendous value on our partners, who help us deliver solutions and applications to customers
Cork, Ireland (PRWEB) January 19, 2008
NitroSell, a comprehensive eCommerce software and solutions provider, is pleased to announce that it has been awarded Gold Certification status in the Microsoft Partner Program with competencies in ISV/ Software Solutions and Tested Software Product (Lionbridge Software Testing). As a Gold Certified partner, NitroSell has demonstrated the highest level of competence and expertise with Microsoft technologies, and is a world leader in Microsoft Dynamics integrated eCommerce for the retail SMB market. The benefits from this top level of certification include access to new resources, training and support, elevated status on the Microsoft Partner Directory listing, and much more.
NitroSell's President Tom Keane, explains, "Microsoft Solutions Competencies recognize the skill and focus a company brings to a particular solution set. As the highest level of competency that Microsoft offers its partners, this certification represents a key milestone in our company. Furthermore, it has significantly enhanced the existing solid relationship we share with Microsoft. "
"Customers are looking for partner companies that can bridge the gap between their business demands and technology capabilities. They need to trust in someone that can act as an expert adviser for their long-term strategic technology plans. Microsoft Gold Certified Partners, which have certified expertise and direct training and support from Microsoft, can build a positive customer experience with our technologies," said Allison Watson, Vice President of the Worldwide Partner Sales and Marketing Group at Microsoft Corp.
Achieving the Microsoft Competency certification requires a combination of software certifications, multiple customer references and other business measures. The ISV/Software Solutions Competency focuses on operating system compatibility and integration with SQL components.
"We place tremendous value on our partners, who help us deliver solutions and applications to customers," said Microsoft's Watson. "Solutions Competencies provide an integrated partnering framework that recognizes an enterprise's expertise and rewards it for the effect it has in the technology marketplace. It also allows companies to demonstrate for customers their knowledge of building solutions based on Microsoft technologies. "
About NitroSell
NitroSell provides eCommerce software that integrates with Microsoft Dynamics, enabling retailers to put their bricks-and-mortar stores online quickly and efficiently. NitroSell's automated services ensure that information is always up-to-date. NitroSell's products and services are distributed primarily via a global VAR channel of partners, enabling retailers to establish enterprise-class WebStores at the click of a mouse and for minimal cost. Founded in July 2005, NitroSell has a European Headquarters in Cork, Ireland, with U.S. HQ in Boston, MA and other offices in San Diego, Charlotte and Chesterfield, UK. http://www.nitrosell.com
# # #