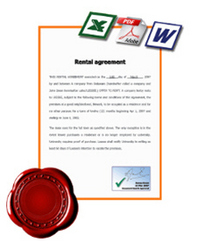 CoSign consistently meets the security standards set by the US government. This latest validation of FIPS 140-2 is a testament to the security capacity of CoSign's design and implementation
San Francisco, CA (PRWEB) January 22, 2008
ARX (Algorithmic Research), a leading global provider of digital signatures (standard electronic signatures) and information assurance solutions, today announced that it received the Federal Information Processing Standard (FIPS) 140-2 Level 3 validation by the US government for its CoSign digital signature solution.
FIPS 140-2 is the stringent security standard established by the US government for cryptographic modules. CoSign's FIPS validation covers the individual protection of thousands of employees in the organization's that utilize the CoSign digital signature solution, while the FIPS validation of other hardware security modules covers only an internal cryptographic chip.
One of the biggest challenges with traditional PKI-based digital signature solutions was the need to store and distribute each user's signing key (Private Key) on a physical Smart Card. This became a deployment obstacle as well as a significant overload to the company's help desk, which needed to assist users who forgot or lost their Smart Cards. CoSign's approach solves this problem by centrally storing all of the signing keys within the CoSign appliance. The FIPS 140-2 Level 3 validation serves as an assurance of the high level of protection CoSign applies to the security storage of the signing keys.
"CoSign consistently meets the security standards set by the US government. This latest validation of FIPS 140-2 is a testament to the security capacity of CoSign's design and implementation," says Ezer Farhi, Vice President of R&D, ARX. "This validation meets the demands of our many customers worldwide, ensuring their data is secured to one of the highest levels possible," adds Farhi.
The FIPS 140-2 standard is used to ensure cryptographic modules such as CoSign meet specified standards for applications used in the financial community, government, and other industry sectors. As part of the FIPS validation process, cryptographic modules are tested by government-certified laboratories to ensure that they meet the standard's requirements. The results of the tests are closely scrutinized by the National Institute of Standards and Technology (NIST), as well as the Communications Security Establishment.
More information on CoSign's FIPS 140-2 Level 3 validation can be found at http://csrc.nist.gov.
About CoSign®
The CoSign approach means digital signature standards and efficiencies across your operations. Signing and sealing documents with CoSign immediately expedites business processes, reduces costs, increases security and enables organizations to comply with diverse regional and industry regulations. CoSign works with all major applications and document formats including: Microsoft® Word, Excel®, Outlook®, Adobe® PDF, TIFF, AutoCAD®, InfoPath®, Lotus Forms, and many more. CoSign signatures are being used by hundreds of thousands of users in Enterprise, B2B and B2C processes, to learn why please see our white papers and product details at http://www.arx.com/products/cosign-digital-signatures.php.
About ARX (Algorithmic Research)
ARX has over 20 years of experience assisting banking, financial services, life sciences, healthcare, governmental organizations and commercial sectors to secure and streamline their business processes and transactions. ARX offers a wide range of highly scalable products designed to simplify, secure, and accelerate electronic business. ARX successfully completed its MBO acquisition from Cylink Corporation, today SafeNet, Inc. (NASDAQ:SFNT) in 2001. For more information, please visit http://www.arx.com.
###
CoSign® is a registered trademark of Algorithmic Research, Ltd. All other trade names and trademarks are the property of their respective holders.